Sheena was with her brother and Rahul on the fateful night: claims Indrani
Published on Nov 23, 2022 12:23 AM IST
Mumbai Indrani Mukerjea, facing trial for the murder of her daughter Sheena Bora, has come up with a new claim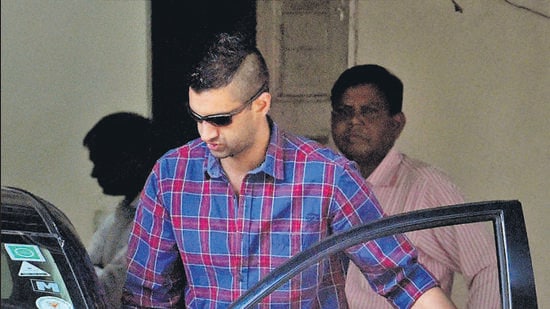 Mumbai Indrani Mukerjea, facing trial for the murder of her daughter Sheena Bora, has come up with a new claim. According to her, on the night when Sheena was allegedly killed, she was in fact with Rahul Mukerjea, Mikhail Bora and her driver Shyamvar Rai.
Indrani's lawyer Ranjeet Sangle, who has been cross examining the son of Indrani's ex-husband Peter Mukerjea, since October 3, questioned Rahul about his whereabouts on night April 24, the night when Sheena was allegedly murdered. In fact, Sangle told Rahul that he was with Sheena that night.
The prosecution, however, says Sheena was abducted and murdered by Indrani, her ex-husband Sanjeev Khanna and Rai. Rai has since become an approver and a prosecution witness as such.
As per prosecution, Indrani had called Sheena to meet her at Bandra on April 24. It is claimed that Rahul had dropped Sheena at Bandra and later Sheena was with Indrani. The prosecution claimed that Indrani with the help of Rai, and Khanna strangulated Sheena and disposed of her body in the neighbouring Raigad forest, the next day.
Contradicting the prosecution case, Indrani's lawyer on Tuesday claimed that on April 24, Sheena, her brother Mikhail Bora, Rahul and Shyamvar Rai were together. The lawyer also said that they were in the vicinity of a restaurant by name Flora. Rahul, however, denied the suggestions and claims, without any elaboration or explanation.
Sangle also questioned Rahul on several messages exchanged between Peter and Rahul and also the fact that Rahul never recorded his conversation with Rai. This assumes importance in the backdrop of the fact that Rahul had recorded his conversations with his father and Indrani after Sheena abruptly went missing on April 24, 2012.
Indrani had earlier suggested that on July 22, 2012 (long after her alleged kidnapping and murder), Rahul and Sheena had visited their landlord's house. Indrani had further suggested that from there they both left for airport where Sheena took a flight for Dehradun while Rahul reached Dehradun by another flight. Rahul has denied these suggestions as well.
Indrani had also questioned Rahul's act of depositing money in Sheena's account months after her disappearance.
Personalise your news feed. Follow trending topics