Two Thane seniors selected for International Tennis championship
Two senior citizens from Thane have been selected for the International Tennis Federation's Super Seniors World Team Championships, to be held in Florida USA from April 24 to 29, 2022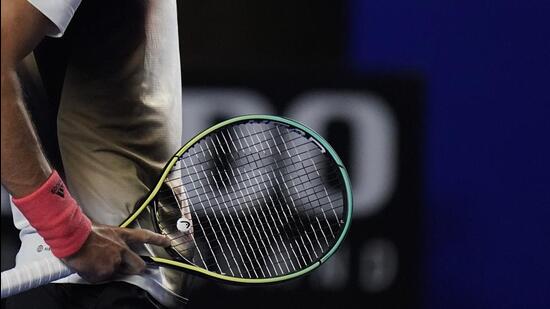 Published on Mar 11, 2022 06:06 PM IST
Thane Two senior citizens from Thane have been selected for the International Tennis Federation's Super Seniors World Team Championships, to be held in Florida USA from April 24 to 29, 2022.
Dinesh Laungani, 52, and Vinayak Gujrathi, 66, are part of a team of Tennis players selected to represent India for the championship.
Both Laungani and Gujrathi are avid sportspersons, who played for ITF at National level and acquired the desired scores to be selected for the international level championship. "I have been trying for the last one year and it was very challenging. I used to be a badminton player and made the move to tennis 20 years ago. This is a less hectic game and at the basic club level, it gives enough breathing time as well," said Gujrathi, who is a retired RTO officer and has been selected in the 65+ category.
Laungani is a businessman and a resident of Pokhran Road. He has participated in Ultra Marathon of 50km, Triathlon and Cycling of 600km and more. "I have been an avid sports person since childhood and started playing tennis at 17. This was the first time I participated in the ITF Nationals. I had made up my mind that this would be the first and last attempt," said Laungani, who has been selected in the 50+ category.
They have been selected from Thane city along with more than ten other sportspersons from around the country.
Close Story
Personalise your news feed. Follow trending topics