After carrom board damaged, mother's friend beats minor boy to death; arrested
Jan 28, 2023 11:52 PM IST
A 38-year-old woman was arrested for causing the death of a 4-year-old boy, who she was babysitting, after he damaged a carrom board at her house in DLF Colony in Sahibabad last week
A 38-year-old woman was arrested for causing the death of a 4-year-old boy, who she was babysitting, after he damaged a carrom board at her house in DLF Colony in Sahibabad last week.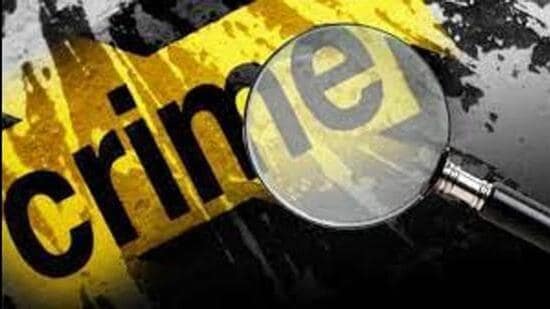 Arun Kumar, who is the boy's father and the complainant in this case, accused his wife Payal, as well as the woman, Jyoti Kumari, of conspiring to kill his son and named them as suspects in the first information report (FIR), said police officers.
Police said the incident came to light on January 23 when Payal, who also stays at DLF Colony, left her four-year-old son Adi for babysitting with her friend Jyoti.
ALSO READ: Doctor couple among five killed in blaze at J'khand hospital
"Payal went to the market so she left Adi with Jyoti. In the meantime, the boy damaged a carrom board at Jyoti's flat. So, she became angry and kicked the child. This caused severe injuries to his abdomen, liver and intestines. He was rushed to a hospital for treatment but succumbed to his injuries. An autopsy was also conducted," said Akhilesh Mishra, inspector from Sahibabad police station.
"On January 25, the boy's father gave us a complaint and we registered an FIR in which both women were named for causing death by negligence (Indian Penal Code section 304a). Jyoti was arrested on January 25 while the role of the boy's mother is being investigated in connection with this death," Mishra added.
The boy's father stays in East Delhi and has been staying apart from his wife for the past two years, said police officers. The couple were married in March 2010 and had two children. Their son, Adi, stayed with his mother, said police.
ALSO READ: Man from Nepal murdered, body found near Tilak Nagar garbage dump
"Payal and I are getting a divorce. During a court hearing on January 23, I met her and also saw my minor son, who showed no signs of any injury. Later, my son died of injuries and I suspect involvement of both Payal and her friend Jyoti. My elder daughter had already died two years ago," Arun said in the FIR registered at Sahibabad police station.