Citizen suggestions likely to find place in Noida 'pet policy'
Published on Nov 23, 2022 11:23 PM IST
Residents suggested that the pet policy add a provision that empowers the municipal department to take action in cases of cruelty against animals, besides fixing responsibility of dog shelters and dog feeding points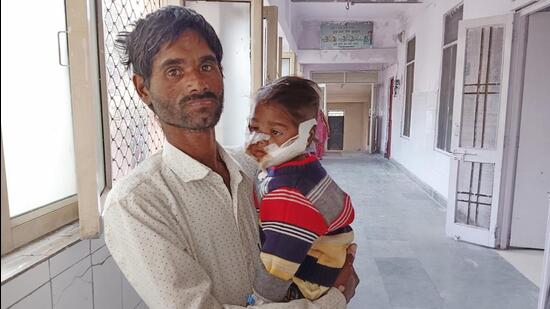 Citizens from different walks of life on Wednesday suggested that some new rules should be added in the newly approved pet policy for better management and care of pets in rural and urban areas.
In an interaction with authority officials to discuss the pet policy, representatives from apartment owners associations, residents' welfare associations and rural social groups demanded that some new provisions be added to the policy to stop cruelty against animals, said officials.
They suggested that the pet policy add a provision that empowers the municipal department to take action in cases of cruelty against animals, besides fixing responsibility of dog shelters and dog feeding points. The stakeholders also suggested that a heavy penalty be imposed against those found engaged in cruelty against animals, among others.
Under the new pet policy, every pet owner has to register their pet before January 31, 2023, failing which a fine will be levied. And if a pet bites anyone then a fine of ₹10,000 will be imposed along with the medical expenses in case of injury, said officials. The authority made this policy after multiple dog bite incidents in Noida.
"We demanded that if there is cruelty against an animal then there should be fine against the perpetrator too and that provision is not there in the policy at present. The authority has agreed to add that. Also, the authority should deploy staff to take care of the dog shelter to be made inside societies or villages to care for the canines," said Ranjan Tomar president of Noida village welfare association.
The citizens also suggested that the pet's mouth not be covered with a muzzle as that harms the animal and also make him uncomfortable causing issues in societies.
The authority wanted to set up dog feeding points outside the societies but if dogs will not reach these points, then there will be no use in setting them up, said citizens.
"If suggestions are accepted, then the pet policy will be effective in addressing the issues related to pets," said Rajiva Singh, president of Noida Federation for Apartment Owners' Association, an umbrella body of AOAs.
Noida authority officer on special duty Indu Prakash Singh said, "We have taken suggestions from the citizens with regard to the pet policy and now we will further look into these views to take appropriate action."
Personalise your news feed. Follow trending topics