Greater Noida: Notice to 143 housing projects seeking
₹

14,184 crore dues

Updated on Nov 23, 2022 11:21 PM IST
The twin authorities have started cracking down on realtors following the Supreme Court's order on November 7 that said realtors will have to pay cost of land dues according to the terms of their lease deeds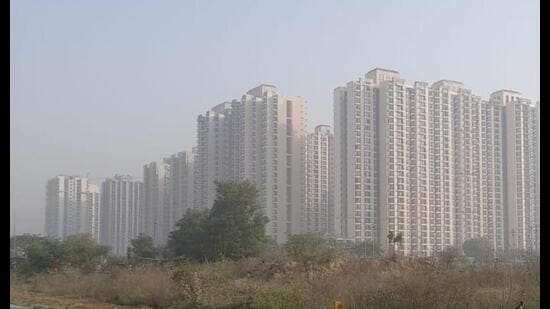 The Greater Noida Authority has issued notice to 143 housing projects seeking recovery of ₹14,184 crore dues from the developers, while Noida has issued notice to 15 realtors for the same.
"Today we issued recovery notices to 143 out of 197 housing projects as the rest are fully paid-up projects. If the realtors fail to pay their respective dues, we will have to cancel their allotment according to the terms of the lease-deed," said Saumya Srivastava, deputy CEO of the Greater Noida Authority, on Tuesday.
A Noida Authority official said, "We have issued notices to 15 more projects to recover our dues. Earlier, we had issued recovery notices to 75 housing projects. We will keep issuing recovery notices according to procedure."
The twin authorities have started cracking down on realtors following the Supreme Court's order on November 7 that said realtors will have to pay cost of land dues according to the terms of their lease deeds. In a plea in the apex court, realtors had sought simple interest of 8.5%, while the twin authorities had levied rates up to 23% according to the deed.
"The government should rationalise the penal interest and interest rate because realtors are going through a financial crisis due to the slump in the real estate market. Otherwise, many projects will be impacted," said Manoj Gaur, president of the confederation of real estate developers' associations of India (Credai), NCR and CMD of Gaur Group.
Meanwhile, homebuyers are demanding the intervention of the state government in the matter.
"We do not care about the recovery notices issued to the realtors for not paying their dues. Our demand is simple – that the Uttar Pradesh government should resolve this deadlock and pave the way for registration of apartments, which has not happened for many years due to the developers' dues," said Kapil Chauhan, a homebuyer.
Personalise your news feed. Follow trending topics