16-year-old girl trafficked from Nepal rescued in Assam's Silchar
Feb 02, 2023 08:50 PM IST
The girl revealed that she had left her home in Nepal with an unknown man who promised her to give better education opportunities in India but she ended up as a victim of sex racket
A 16-year-old girl trafficked from Nepal's Pokhara has been rescued in Assam's Silchar, police said on Thursday.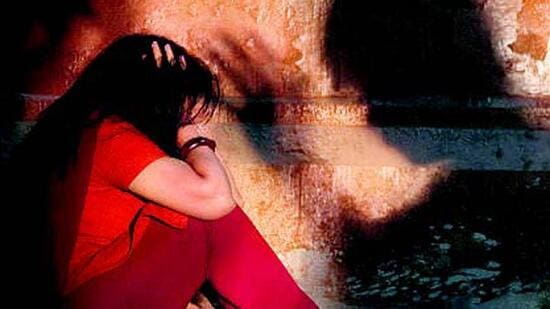 The girl told the police that she had left home in search of better education opportunities in India.
Police said that she was rescued from a house in Silchar's Meherpur area at around 11pm on Wednesday. After the mandatory medical checkups she was sent to Ujjawala Shelter Home in Silchar.
The superintendent of police (SP) of Cachar district, Numal Mahatta said that they had acted after receiving information from official sources.
"Nepal's police arrested a man for trafficking this girl recently and he revealed that she is in Silchar. Based on official information, we searched here and rescued her last night from a residential area," he said.
However, the police are yet to arrest anyone in Silchar in this case. Mahatta said, "We are investigating it and we'll arrest those involved in this if we find adequate proof."
The Anti-Human Trafficking Bureau of the Nepal police contacted West Bengal-based NGO Duars Expressmail last week and Raju Nepali from the NGO forwarded the message to the District Child Protection of Cachar and also contacted some NGOs.
Raju said that with the help of the Barak Valley Welfare Development Society NGO, they confirmed that the girl is in Silchar. "We informed the officials and the Assam police and within a few days, they rescued the girl," Raju said.
Female counsellors from Ujjawala Shelter Home said that the girl revealed that she had left home with an unknown man who promised her to give better education opportunities in India but she ended up as a victim of sex racket.
"The trafficker offered her better life and higher education in India. But he sold her at the red light area in Silchar where she was forced to prostitution. Now we are trying to give her an environment where she can feel safe," said Romila Ghosh from Ujjawala Shelter Home.
Project director of the shelter home, Gaurav Chanda said though the girl was rescued from a house in Silchar, she was in the red-light area after being trafficked.
"When police started the search operation, the traffickers tried to shift her somewhere else," Chanda told HT.
He said that in the last ten years, over 100 trafficked girls were rescued from Silchar's red-light area. "There are both minors and adults amongst them. The poor financial condition forced most of them to leave home," Chanda said.
It can be mentioned that a 62-year-old woman from Nepal with mental illnesses is waiting for deportation for the last two years with the state government authorities saying that they can send her home after receiving orders from the central government.
The members of Duars Expressmail and Barak Valley Welfare Development Society NGO said that the process will not be the same for the rescued minor because the Nepal police are searching for her.
"Exciting news! Hindustan Times is now on WhatsApp Channels
Subscribe today by clicking the link and stay updated with the latest news!"
Click here!