Gaming app scam: Probe reveals transactions worth
₹

21.29 crore

Published on Jan 25, 2023 12:30 AM IST
Investigations into transfer of cash to Dubai through crypto currency have revealed cash transactions worth ₹21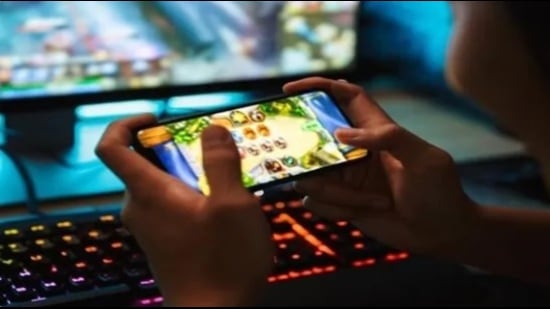 Investigations into transfer of cash to Dubai through crypto currency have revealed cash transactions worth ₹21.29 crore. Police have also come across 35 bank accounts of the accused Krishna Awtar who was arrested and sent to jail. The scam had come to light on January 2, following which police launched detailed investigations.
Krishna Awtar transferred cash from a gaming app to one Jai based in Dubai. Earlier investigations revealed that Awtar converted cash worth ₹3.75 crore into crypto currency and transferred it to a wallet based in Dubai within 10 days.
However, detailed scanning of his bank accounts showed that he transferred cash ₹21.29 crore after converting it into crypto currency since he came in contact with Jai.
The police team has also come across information about his 35 bank accounts. It is scanning the transactions made into these bank accounts, a senior police officer aware of the finding, said.
However, police teams are yet to gather information about Jai whom Awtar claimed is in Dubai, the officer added.
Joint teams of Georgetown police and crime branch arrested Awtar who said during questioning that he used to convert cash received through gaming apps into crypto currency and transfer it to an e-wallet in Dubai. Awtar was taken on three-day custody remand during which he informed about his 18 bank accounts. Cash transactions worth ₹21.29 crore were made through these bank accounts. Moreover, scanning of his laptop and mobile also indicated about 17 more bank accounts. Police officials said that authorities of these banks have been asked to provide details of these accounts for further investigations.
It has also come to light that a case of cyber fraud was earlier registered against Awtar at Muthiganj police station, police officials added.
Additional commissioner of police (crime) Satish Chandra said investigations were still on into the scam. The amount of cash transactions through bank accounts may increase after receiving full details are obtained. Some more names of persons involved in the racket may also come to light, he added.