Sack industries minister Arora for causing loss to treasury: AAP's Cheema
Published on Jul 29, 2021 12:48 AM IST
Cheema had raised the matter related to irregularities in industrial plot allotment by the PSIEC and the JCT Electronics land matter in the state assembly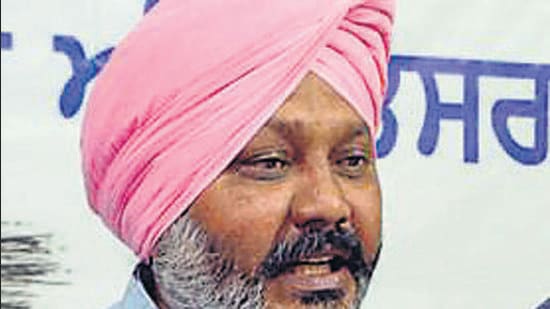 Chandigarh Leader of opposition (LoP) in Punjab assembly Harpal Singh Cheema on Wednesday sought the dismissal of state industries minister Sunder Sham Arora from the cabinet for allegedly causing a loss of ₹125 crore to the exchequer in a land deal in Mohali.
"A case should also be registered against him for his direct involvement in sale of 31 acre of prime land of the liquidated JCT Electronics in Mohali to a private realtor by Punjab Small Industries and Export Corporation (PSIEC). The loss caused will find that the actual loss is ₹300 crore," he claimed, adding that the CBI must conduct a time-bound inquiry into the matter under the supervision of the high court. Cheema added that the Aam Aadmi Party (AAP) does not trust the committee of tainted bureaucrats and the Punjab vigilance department.
Cheema had raised the matter related to irregularities in industrial plot allotment by the PSIEC and the JCT Electronics land matter in the state assembly.
"Such embezzlements and scams cannot be perpetrated by the officials, MLAs or ministers without the patronage of chief minister Captain Amarinder Singh, under whom all sorts of mafias are flourishing in the state," he said.
Cheema alleged that in a corruption case against former naib tehsildar, Varinderpal Singh Dhoot, the vigilance had deliberately not included minister Sunder Sham Arora in the case, who has direct involvement with Dhoot in various businesses; with his family members also having joint properties with Dhoot.
Bir Devinder seeks
CBI probe in land deal
Chandigarh Former deputy speaker of Punjab Vidhan Sabha, Bir Devinder Singh on Wednesday demanded a CBI probe into questionable sale of 31 acre prime land of JCT Electronics in Mohali, for just ₹90 crore to a private realtor. "After legal opinion from the Punjab advocate general, Atul Nanda, submitted to the Punjab chief minister it has become abundantly clear that the state exchequer has certainly been robbed of ₹125 crore," he claimed.
Personalise your news feed. Follow trending topics