Ahead of national meet, Bihar BJP works on organisational revamp
Jan 11, 2023 02:00 PM IST
Bihar BJP president Sanjay Jaiswal, union minister Nityanand Rai, Rajya Sabha member Sushil Kumar Modi, including the party's top brass met in New Delhi to discuss the preparation of the party's progress report
Ahead of the Bharatiya Janata Party's (BJP) national executive meeting scheduled to take place on January 16-17 in New Delhi, the Bihar BJP has got down to an organisational revamp exercise.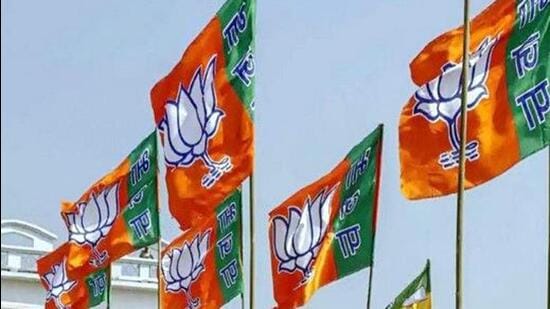 Bihar BJP president Sanjay Jaiswal, union minister Nityanand Rai, Rajya Sabha member Sushil Kumar Modi, including the party's top brass met in the national capital to discuss the preparation of the party's progress report, which needs to be submitted by all the states at the national executive meeting.
"My term including the term of the district presidents has ended. There is no deadline at present, but the party would like to complete the process. Our report includes details of the progress as well as future plans of the party," said Jaiswal at the Bihar BJP leaders' meeting held two days ago in Delhi.
Also Read: Bihar: Kushwaha's cryptic comment fuels speculation about 2nd deputy CM
The BJP's victory in the Kurhani and Gopalganj by-polls has energised party workers, Jaiswal said, adding "…we would like to maintain the tempo for better prospects in the 2024 Lok Sabha and 2025 state polls."
In the executive meeting, the party leadership is expected to announce a year's extension for president JP Nadda, whose tenure ends later this month.
"The decision on the next Bihar party chief may also coincide with that, as Bihar is crucial. It remains to be seen whether the party high command gives anyone an extension or goes for fresh faces," said a Bihar BJP leader who did not wish to be named. However, at the district level, several changes are in the offing, he added.
Though Bihar has 38 administrative districts, BJP has 45 district presidents as it has divided them into organisational districts for better management and as per the party constitution, no individual can remain district president for more than two terms.
According to the above-mentioned leader, after the district-level shake-up, the party will go to the Mandal level, which operates at the block level. BJP has around 1,100 Mandal's in Bihar.
With formidable challenge ahead, the party is gearing up with a new strategy with this revamp, the leader said.