Enrollment of differently-abled children increased in Bihar govt schools: Report
Feb 01, 2023 01:35 PM IST
The BEPC report mentioned that among the districts, Gaya witnessed the highest number of enrollment of children with special needs. 8,311 special children in Gaya district joined schools under the Samagra Shiksha Abhiyan, while in Patna, 7,820 such children were enrolled, according to the report
There was an increase in the enrollment of differently abled children in government and government-aided schools in the past few months in Bihar, as per the state education department.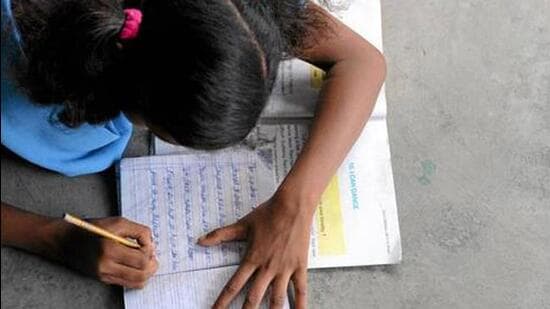 According to a survey done by the Bihar Education Project Council (BEPC) based on the claims made by the education department, at present, 2.30 lakh children with special needs are in government schools.
The survey was conducted in September last year in all 38 districts of Bihar as a part of the implementation of the 'Samagra Shiksha Abhiyan' (SSA), a central government-sponsored education programme for children in the age group from 3 to 18 years.
SSA ensures that every child with special needs, irrespective of the kind, category and degree of disability, is provided meaningful and quality education.
Also Read: Bihar Board (BSEB) Inter exams from tomorrow, 80K students to appear in Patna
Under the 'Samagra Shiksha Abhiyan', children with special needs (CWSN) are also entitled to get admission to general category schools.
"Knowing that very few children with special needs were enrolled in general category schools, a campaign was launched by the government to identify such children and enrol them to the schools in their respective areas," said Imteyaz Alam, a senior BEPC official.
The BEPC report mentioned that among the districts, Gaya witnessed the highest number of enrollment of children with special needs. 8,311 special children in Gaya district joined schools under the Samagra Shiksha Abhiyan, while in Patna, 7,820 such children were enrolled, according to the report.
Shivaji Kumar, former disabilities commissioner, said the drive for enrollment of children with special needs in general category schools was a good effort by the government, however, "...more work is needed in this direction. These schools too need to have special kind of infrastructure required for special children and expert teachers," he said.