Budget 2023: Pune metro is expected to receive additional funds for extension of current routes
Feb 01, 2023 10:28 PM IST
Maha-Metro had proposed two extensions, one from Swargate to Katraj and the other from PCMC to Nigdi
Finance Minister Nirmala Sitharaman on Wednesday increased the total outlay for metro projects by ₹3,889 crore as compared to the previous financial year. Under the provision, the Pune metro is expected to receive additional funds for the extension of current routes.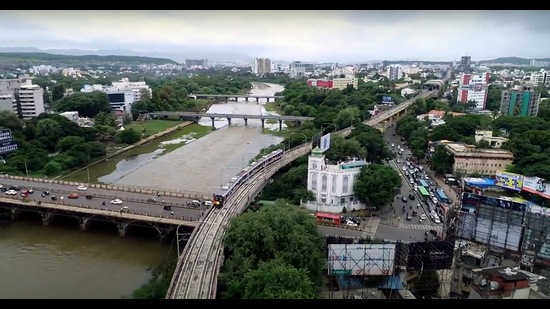 Maha-Metro had proposed two extensions, one from Swargate to Katraj and the other from PCMC to Nigdi. The proposal is being considered by the central government.
In total, 17 metro projects are under construction in the country, with three of them in Maharashtra, including Pune, Mumbai, and Nagpur.
For the financial year 2022- 23, a total of ₹15,629 crore was approved for all metro projects but on Wednesday Finance Minister further boosted the budget by ₹3,889 crore. Now, the total outlay for the year 2023-24 is ₹19,518 crore.
As the model code of conduct is in effect in the Pune district due to Kasba Peth and Chinchwad assembly seat by-polls, metro officials refused to comment on the development.
On the condition of anonymity, an official stated, "We have already presented the central government with two extension proposals. It is nearing completion and is expected to be approved soon. Naturally, once they are approved, some funds will be released. As a result, we can anticipate funds from this budgetary provision for ongoing and proposed extensions."