Husband gets life sentence for murder of Pune MBA student in UK
Jan 11, 2023 09:01 PM IST
The court decision came on Tuesday in which Satpreet was sentenced to life prison with a minimum term of 23 years
Parents of Harleen Kaur, resident of Pune extended their gratitude to the Judge and the Crown Prosecution Service for convicting and sentencing Satpreet Singh Gandhi for her murder.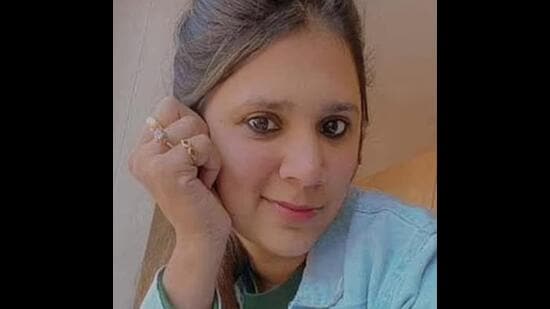 The court decision came on Tuesday in which Satpreet was sentenced to life prison with a minimum term of 23 years.
On September 5, 2022, Satpreet Singh Gandhi, 37, killed 32-year-old Harleen Kaur Satpreet Gandhi with a single stab wound to her upper chest using a kitchen knife in her flat on Victoria Road, Headingley .
Her father, Sardar Ravinder Singh, a resident of Dapodi area of Pune spoke exclusively to Hindustan Times. "We extend our gratitude to West Yorkshire police for their kind support and efforts taken to convict Satpreet, and also to the judiciary system who granted a speedy trial. After the death of our second daughter, we were completely broken but West Yorkshire police has given us confidence and cooperated with us throughout the whole case
According to her parents, Harleen got married to Gandhi in January 2015. Gandhi was the husband of Harleen's older sister Simran Kaur, who passed away due to a heart attack. Hence, her parents asked Harleen to marry Gandhi to take care of her sister's child.
In March 2021, Harleen shifted to the United Kingdom (UK) to pursue her Master's programme. Gandhi who was unemployed accompanied her on a dependent visa. Sardar Ravinder Singh alleged that Gandhi had controlling behaviour, was narrow minded and always had doubts about Harleen's character.
Sardar Ravinder Singh said that "Harleen was a victim of domestic violence. She complained many times about her husband to us. We times requested her to approach the police but considering the future of the children she refused to do so.''
On September 5, 2022, Gandhi took a taxi to his estranged wife's flat, where he accused her of cheating on him and lashed out over their child being kept from him by her parents in India before attacking her with the knife. Harleen died on the doorstep of her flat in Headingley just after 6pm.
Now, Sardar Ravinder Singh has raised questions regarding the death of his younger daughter Simran, who died at the age of 25 due to a heart attack. "Simran was national hockey player. How could she die of a heart attack at such a young age," he said.
Sardar Ravinder Singh alleged that accused Gandhi hurriedly performed her last rites. "Now we suspect that, like Harleen, Gandhi might have killed Simarn and pretended that she died due to heart attack. So, we are demanding a detailed enquiry in this matter," he added.