Speeding truck causes four-vehicle mishap in Pune, one killed
Jan 19, 2023 10:30 PM IST
A 21-year-old youth died after a speeding truck hit another truck that rammed into three vehicles on the busy Bengaluru-Mumbai highway on Wednesday near Jambhulwadi
A 21-year-old youth died after a speeding truck hit another truck that rammed into three vehicles on the busy Bengaluru-Mumbai highway on Wednesday near Jambhulwadi. The accident threw traffic out of gear for almost an hour.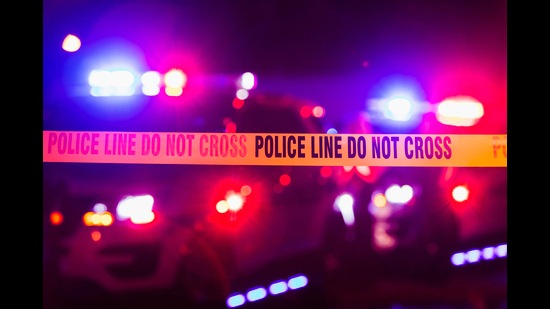 The deceased has been identified as Pratik Namdev Wadkar of Ganpati Matha Warje and was working at a medical store. According to the Bharati Vidyapeeth Police, the truck driver was unable to control vehicle due to brake failure.
Vishal Jasabhati (35) of Keshavnagarshala in Chinchwad, who was driving his autorickshaw, lodged a police complaint on Wednesday. Police said the mishap took place around 12:15 pm.
The police said that the truck was heading towards Mumbai from Karnataka and carrying chillies.
The speeding truck rammed another truck as a result of which the latter collided with an autorickshaw. The second truck later hit a car, and a motorcycle before it came to halt. The motorcycle rider died due to multiple injuries, said police.
The victims, passersby, and residents informed the police that the truck was travelling at high speed and neglected highway road safety measures.
Mohan Deshmukh, assistant inspector, Bharati Vidyapeeth Police Station, said, "We have arrested the truck driver Azruddin Ayub Kazi.''
A case has been registered under Sections 279, 304(A), 427 of the Indian Penal Code and other sections of the Motor Vehicles Act.