Stronger dollar, lower cost of living has more Pune students opting for Europe
Updated on Nov 25, 2022 12:12 AM IST
Since the beginning of 2022, the Indian rupee has depreciated by around 7% against the US dollar, falling below its historic low of ₹ 80 a dollar in the last week of July. By November 10, the rupee managed to recover from a record ₹ 83.40 per dollar in October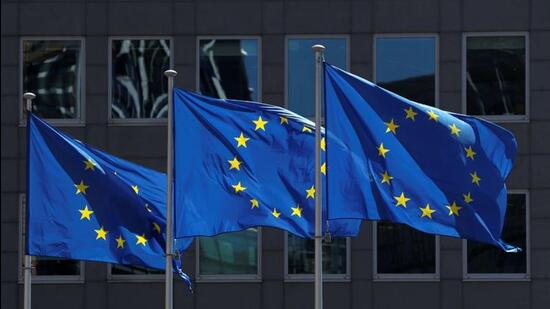 As the rupee continues to slide against the dollar, more students are opting for Europe and other markets as a place to study over the US. Those who've picked the continent say the cheaper cost of living is another rationale for their decision.
Since the beginning of 2022, the Indian rupee has depreciated by around 7% against the US dollar, falling below its historic low of ₹ 80 a dollar in the last week of July. By November 10, the rupee managed to recover from a record ₹ 83.40 per dollar in October.
"I feel people are looking towards universities from European countries as they are providing good academics at a relatively low cost," Ravi Dhole, who is studying MS in Artificial Intelligence at Royal Holloway, London, said.
Mandar Mithe, who completed engineering from Pune and is planning to pursue a master's in Germany said, "While the tuition fee is lower compared to the US, overall living is also affordable. It is therefore financially viable for students to go to European countries than the US."
Students who want to pursue sports along with academies said they still prefer American universities.
"Many US universities provide very good tennis platforms along with academics. It helps students in both ways," said Kedar Shah, tennis coach.
Responding to increased interest from students for Ireland, Education in Ireland – 'the Irish government's national brand promoting Irish Higher Education Institutions' successfully concluded its first post-pandemic in-person Education Fair in Pune on November 20.
Ireland is one of the top hubs for international students seeking higher education, with a fairly significant contingent from India.
Ireland has proved to be an enticing prospect for international students. In the last academic cycle, over 5,000 Indian students chose Ireland as their study-abroad destination.
Barry O'Driscoll, regional manager, India & South Asia for Education in Ireland said, "We're delighted to be back with our first in-person fair post-pandemic. The fairs provide a wonderful opportunity for students and parents to meet and have their queries answered including the courses, career advancements, and offerings, answered directly by representatives from Ireland's leading higher education institutions."
Engineering, Computing, Business, Nursing, and Social Sciences are popular courses which Indian students pursue in Ireland. More recently there has been an increased interest in courses that focus on emerging technologies such as AI, Agri-Tech, Data Analytics, Fin-Tech and Cyber Security.
A career counsellor from Pune, on request of anonymity, said, "Considering a stronger dollar against the rupee, many students are exploring options in Europe, while some are considering Australia as well."
Personalise your news feed. Follow trending topics