Taste of Life: A 'foreign or fleshy' vegetable takes root in Poona soil
Published on Nov 24, 2022 04:41 PM IST
The Bombay published a letter written by Mr Spinar, who had been suffering from digestive ailments since he arrived in the city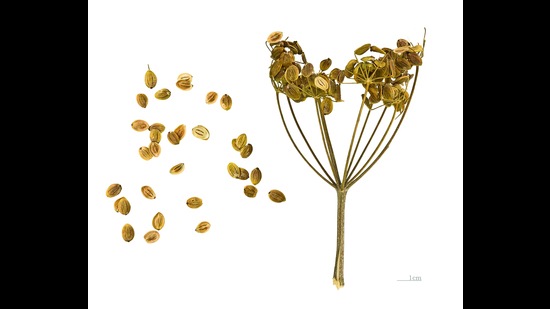 "The Bombay Gazette", on August 3, 1881, published a curious letter written by one Mr Spinar. A resident of Civil Lines in Poona, he had been suffering from certain digestive ailments since he arrived in the city a decade earlier. No medicine would cure him.
In March of that year, a friend who knew a bit about horticulture suggested he drink the soup of parsnips every day for lunch. Thinking that he had nothing to lose, he followed his friend's advice and was surprised when the malady of many years almost disappeared.
While the style and content of the letter make it appear that Spinar was more enamoured by the versatility and taste of the root vegetable than its medicinal properties (parsnip was said to possess diuretic and carminative properties), he urged his readers not to ignore the vegetable. Another interesting bit of the letter was the connection Spinar made between vegetables and the months they symbolised.
European almanacs in those days always featured symbols or allegories of months according to the Gregorian calendars. For example, the word November is derived from the Latin, Novem, nine, and imber, a shower. The symbol or allegory of November is that of a young man, whose drapery is the colour of the leaves when they begin to fall, round his head is a garland of olives with the fruits; in his left-hand bunches of parsnips and turnips, signifying the products of the months; and in his right hand is the sign of "Sagittarius"- the Archer, as the Sun enters that sign on the twenty-second of this month.
Spinar maintained that since November featured parsnips in its symbols, the vegetable should either be eaten or sown in the month. The same was true, for example, in October, for which he recommended chestnuts and mushrooms.
The parsnip (Peucedanum sativum) was cultivated, but sparingly, in the gardens of Europeans in Poona in those days. They believed that the vegetable was very difficult to rear. It grew remarkably well in the Deccan, especially after irrigation became available, but was still ignored by many who owned vegetable gardens.
Parsnip was not an important crop in India and was grown only for table use. Important among the horticultural varieties were Hollow Crown, Student, and Large Guernsey: all three being imported from Europe.
Parsnips were eaten as a vegetable and salad and were sometimes employed in the preparation of soups and wines. But most Europeans in Poona fed them to livestock. The practice stopped to some extent only after it was reported that their use as fodder might need caution as parsnip-poisoning amongst horses was noticed by veterinary doctors.
The cultivation of parsnips, in general, is similar to that of carrots. The plants thrive in a cool climate, and in India, hills are best suited, where sowing is done in March-May. In the plains, parsnips are sown in October–November.
At the Ganeshkhind gardens, parsnips were grown by sowing from August–October. Parsnips from the hills in northern India arrived in the Poona market for a short time during the winter months, but were expensive. The local produce of the root vegetable would be available after February. Carrots, beet-root, and parsnips could be preserved in cold cellars for a short time. In Poona, Europeans were advised to hang them up in bunches with their own leaves about them.
A month after Spinar's letter was published, another letter appeared in the same newspaper. Many Europeans living in the Bombay Presidency were unaware of the culinary use of parsnips, the letter claimed, and hence the writer, a woman living in Poona, had decided to help the readers by providing some recipes. One of them was "Orange Gold Parsnips".
"Wash and peel parsnips. Boil in water to cover until tender, 10 to 20 minutes. Drain and cut lengthwise in stripes about a quarter inch thick. Place in a greased baking dish and add sugar, mixed with honey, seasonings, and orange juice. Dot with butter. Bake in a closed vessel. Garnish with orange slices", the recipe read.
Several recipes for dishes featuring parsnips could be found in English newspapers published in the Bombay Presidency after the 1890s, many claiming that the vegetable had medicinal properties.
But the editor of "The Bombay Gazette" was careful to publish a note right after Spinar's letter which mentioned that such properties had not been ascertained and verified and that the vegetable should be enjoyed for its taste.
I have not been able to find who Spinar was. The name could be a six-letter anagram of the word parsnip. But his letter did make the people of Poona aware of the vegetable.
For a country like India, where the so-called "upper castes" practised vegetarianism, the Europeans found it surprising that more vegetables were not grown. In the nineteenth century, various leafy vegetables and common country vegetables were well known and appreciated; but potatoes, carrots, turnips, parsnips, cabbages, and cauliflowers were not so well distributed as they deserved to be. Potatoes, carrots, parsnips, and turnips had been mistaken for forms of flesh in the past and had been interpreted as being "foreign", and had been therefore looked upon with disfavour.
Theodore Cooke, the principal of the Poona Science College, wanted these mistaken ideas to be removed. It was he who had demonstrated successfully that the valuable esculent could be grown in Poona gardens. He too was disconcerted by the prejudice Indians held against certain vegetables.
Around the same time, social leaders like Dewan Bahadur Jasbhai Manibhai believed that when the people are better educated and understand that many crops in every country were really foreign to that country, these vegetables would be found to be no more foreign or fleshy than "dals"; and each cultivator would have his patch of vegetables.
Cooke felt that it was not right that the cultivator should live on rice alone, and as his material welfare improved, he would require a little variation in his food supply. Potatoes, carrots, turnips, parsnips, cabbages, and cauliflowers were of all the farm crops the highest yielders per acre, and were very wholesome to eat.
In the solution to the problem of how to produce sufficient food for the increasing population of India, these crops would form a very important factor, especially where huge masses of people were crowded together and where people took to sedentary habits, Cooke believed.
More about the work Cooke did in Poona the next week.
Chinmay Damle is a research scientist and food enthusiast. He writes here on Pune's food culture. He can be contacted at chinmay.damle@gmail.com
Personalise your news feed. Follow trending topics