Two visually impaired students of Garware College run over by PMPML bus
Jan 31, 2023 10:37 PM IST
They have been admitted to Sahyadri Hospital where their condition is stated to be serious, said police officials
Two visually impaired students of Garware College were seriously injured after a PMPML bus enroute from NDA to Pune Station ran over them around 11am on Tuesday.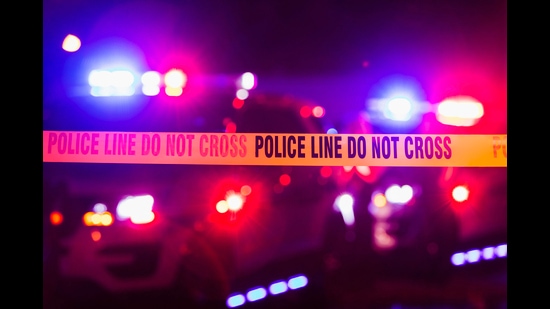 The injured have been identified as Mayuri Garad (20), a resident of Beed and Vaibhav Kshirsagar (22), a resident of Hingoli. They have been admitted to Sahyadri Hospital where their condition is stated to be serious, said police officials.
A commuter Santosh Pol who was at the spot said, "The two students had come outside the college gate, when a speeding PMPML bus rammed into them. Both students are visually impaired. The bystanders did not act in time and instead stood there clicking pictures and videos. Precious time was lost. They were only taken to the hospital later."
Om Prakash Bakoria, chairman and managing director (CMD), PMPML stated that the hospital expenditure will be taken care by the transport body.
According to Deccan police officials, Kshirsagar is first-year MA student, while Garad is doing her BA.
Senior police inspector Sandipan Pawar of Deccan police station said, "The PMPML driver has been detained and we are in process to get information about the incident. We are currently recording statements and investigation is underway."
Dnyaneshwar Baliram Vable, Vaibhav's colleague, said, "We both hail from the same village. Vaibhav is a serious student and his ambition was to make his own way without any support. His mother and sister reside near the village. All of us are shook by this incident, as Vaibhav was not at fault.
Police officials said, both Vaibhav and Mayuri's family are struggling financially. As soon as officials informed her family of the incident, the family left for Pune from Beed. Mayuri did part of her education in Alandi before taking admission in the BA course at Garware college.