A Kashmir policy with Baltistan, owls and chickens
Aug 20, 2016 11:22 PM IST
From now on, anybody talking about Kashmir will have to talk about Balochistan and Baltistan
Me: Sir, the situation in Kashmir is getting from bad to worse. What is our Kashmir policy?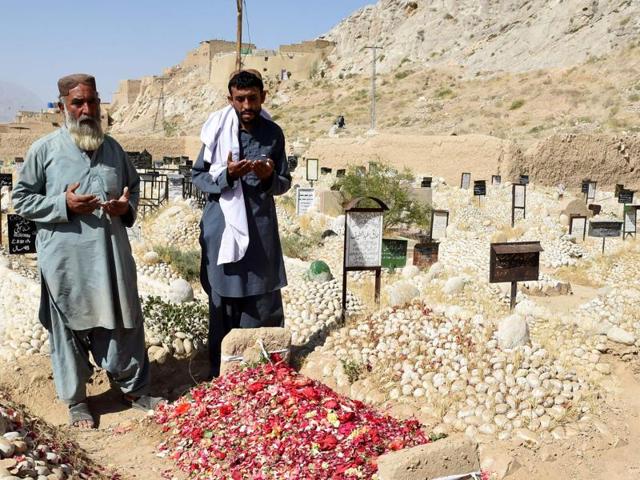 Official: Have you heard of Balochistan?
Me: A place next to Bostan?
Official: What?
Me: Bostan, sir, in the north-eastern part of the USA; where they had the Bostan tea party.
Official: Balochistan is in Pakistan. And do you know where Baltistan is?
Me: Balti….Is it the place you go to after kicking the bucket?
Official: No, it too is occupied by Pakistan.
Me: Stans within stans, eh?
Official: What do you think is common to both these places?
Me: Ummm….they end in stan?
Official: And?
Me: They both start with Bal? Named after Bal Thackeray, perhaps?
Official: No. The people in both these places love our prime minister.
Me: Oh wow.
Official: And therein lies our Kashmir policy. From now on, anybody talking about Kashmir will have to talk about Balochistan and Baltistan.
Read: If Alice had come to the Wonderland that is India
Me: Brilliant. It's a real name-changer.
Official: You mean game-changer. But there's more to it. You remember when the present government took office, we invited the Pak prime minister?
Me: Yes.
Official: That was to make our policy look dovish.
Me: But wasn't there some unpleasantness with the Pak envoy talking to separatists?
Official: That was to make it look hawkish.
Me: I see.
Official: Then we decided separatists could talk to Pakistan. Also our foreign minister visited the place.
Me: Was that dovish or hawkish?
Read: Friends, Indians, countrymen, lend me your ears
Official: It was owlish.
Me: Ah, as blind as an owl.
Official: No, blind as a bat, wise as an owl.
Me: And what about Kashmir?
Official: Oh that was sorted out with the PDP-BJP government in the state. Guess what that was?
Me: A marriage of convenience?
Official: Certainly not.
Me: A neither-fish-nor-fowl policy?
Official: No. When it happened, it was also hailed as a game-changer.
Me: More of a cliff-hanger now, right? Or is it a clear-and-present-danger?
Official: Not at all. To continue with the story, the prime minister then visited Pakistan.
Me: That was dovish.
Official: Not really. More high-tea and hugs-ish.
Me: And then there were the terrorist attacks.
Official: Yes, we first blew hot.
Read: Getting the mathematics right on world peace
Me: Wonderful.
Official: And then blew cold.
Me: Lovely. Getting that ISI agent to investigate the Pathankot attack, that really took the cake.
Official: In fact, that was the icing on the cake. What do people think when they see you're mad as a wet hen one day, a lame duck another day, a sitting duck another?
Me: That you're fond of bird similes but are cleverly concealing the 'running around like a headless chicken' one?
Official: We call it masterly confusion. They will be completely unbalanced, wouldn't know what's coming next. We've got them totally off guard. And the Baluchistan thing will add to the confusion.
Me: Fantastic. This will solve the Kashmir problem?
Official: If it doesn't, there are always pellet guns.
manas.c@livemint.com
Manas Chakravarty is Consulting Editor, Mint
The views expressed are personal