A welcome change in Mr Modi, but will it last?
If meaningful talks are to be held with Pakistan you can't start by undermining its prime minister.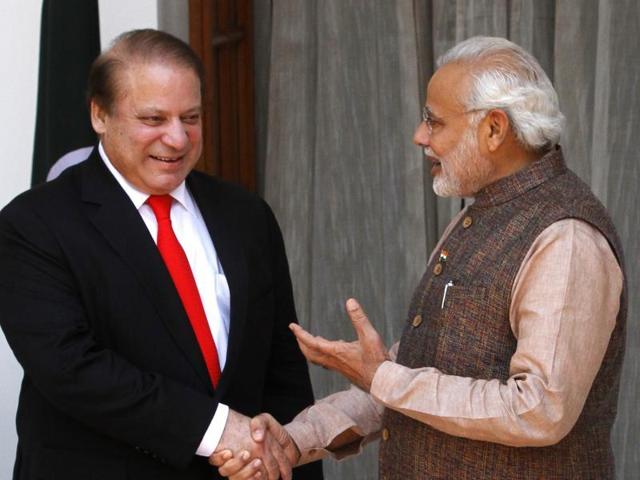 Updated on Dec 13, 2015 02:50 AM IST
With due apologies to Shakespeare and, if you want to be picky, Mark Antony, let me make the following admission; in verse which, perhaps, only makes it worse!
"Friends, Readers and Countrymen, lend me your ears;
I come to praise Modi not to bury him.
Though the evil men do lives after them
and the good is interred with their bones,
today let it be different with our Caesar."
Now, what does that mean? And why am I out to praise the prime minister rather than censure or, at least, criticise him, which is what you would normally expect of a journalist and, perhaps, have got used to from these sentiments? It's to do with last Sunday's secret talks with Pakistan. I'm impressed and, today, I want to explain why.
Read | Indo-Pakistan talks back on track: 6 key takeaways
After his colleagues and supporters proclaimed Ufa a significant achievement, because it prioritised terror and altogether failed to mention Kashmir by name, and after the Sushma Swaraj-Sartaj Aziz talks scheduled for August did not materialise because Pakistan insisted on raising, in some form and at some level, Kashmir, which India considered an attempt to renege on the Ufa agreement, it can't have been easy for Narendra Modi to effectively bury Ufa and agree on a new architecture for India-Pakistan talks. But that's exactly what he's done. And that's why I believe it's right to praise him.
The problem with Ufa was that it was a setback for Nawaz Sharif and Pakistan, which neither could live with. Ashraf Qazi, a former Pakistan high commissioner, in an article called "The Ufa goof-up" said the failure to even mention Kashmir was "an unnecessary disaster".
More importantly, the Pakistan army firmly rejected Ufa and its prioritisation of terror over Kashmir. Sartaj Aziz's embarrassing twists and turns at his subsequent press conferences were eloquent proof of this.
However, there was in this a lesson for India as well. If meaningful talks are to be held with Pakistan you can't start by undermining its prime minister. If he is diminished in the eyes of his countrymen and, more importantly, his army the talks would be futile. In its own interest, India had to find a way of making a concession to Nawaz Sharif so that, in turn, talks with his government could hope to be productive.
Read | Pakistan Army now has seat at negotiating table with India
This is what Mr Modi did when the two national security advisors, accompanied by their foreign secretaries, met in secret in Bangkok for four hours to discuss not just terror but also Jammu and Kashmir. And it's clearly turned the key and opened the door because they've also "agreed to carry forward the constructive engagement".
Now, for a journalist two interesting questions remain to be answered. The easy one is about the change in Mr Modi's stance. Is it a climb down or, at least, a softening of his earlier position? It might not be wise to rub this point in but the answer is, of course, yes. But it's a change that I welcome, respect and admire.
Read | As Imran Khan calls on PM Modi, #ModiBegsIKforMeeting trends in Pak
The more intriguing question arises out of the joint press release issued in Bangkok. It begins: "Pursuant to the meetings of the Prime Ministers of India and Pakistan in Paris…" Meetings? Is the plural a mistake? Or are we discovering something we didn't know and few would have guessed.
Hmmm…. I wonder if there are more reasons for respecting and admiring Mr Modi.
The views expressed are personal
Close Story