After Budget 2018, Centre and states need to focus more on cooperative federalism
Jan 30, 2018 02:03 PM IST
The key challenge to deepening federalism in India, as this ongoing battle over CSS demonstrates, lies in determining the optimal allocation of functions across levels of government. Addressing this challenge will require debate and consensus building
At a recent pre-budget consultation with finance minister Arun Jaitley, states sought higher allocations to centrally sponsored schemes (CSS), the Government of India's (GoI) primary vehicle for financing social sector schemes. While there is little argument with the need to increase social sector spending, the fact that states are requesting this money through CSS is a reminder of the limited progress that the NDA's mantra of co-operative federalism has made.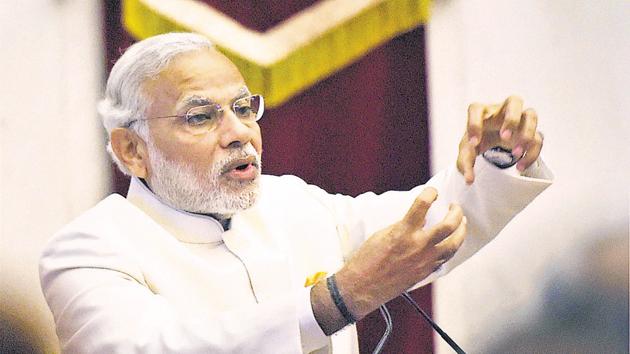 Early in its tenure, the Centre took important steps towards the political goal of co-operative federalism by seeking to restructure social sector financing. In February 2015, GoI accepted the 14th Finance Commission's (FFC) recommendation to enhance tax devolution to states from 32% to 42%. This was significant because New Delhi had increasingly begun to control social spending. Central spending on state subjects increased from 14% to 20% and spending on concurrent subjects increased from 13% to 17% (2005-2012). These funds were transferred through CSS – an instrument that states had criticised because its one-size-fits-all approach curbed flexibility and autonomy. The FFC sought to redress this.
The CSS did not disappear but funds were cut: In the 2015 budget, CSS allocations dropped from Rs 2.52 lakh crore in 2014-15 (budget estimates) to Rs 1.69 lakh core in 2015-16. This was later increased to Rs 2.08 lakh crore. Additionally, the Niti Ayog took on the task of restructuring CSS with gusto by setting up a chief ministers sub committee.
Three years on, however, this promise of greater flexibility and co-operative federalism remains largely unfulfilled. States definitely have more flexible funds in their coffers. The Centre for Policy Research's Accountability Initiative (AI) analysed 21 state budgets to find that flexible funding increased from 66% in 2014-15 to 71% in 2015-16. But the promised reforms to CSS have not been implemented.
Instead, states were asked to increase their financial contribution to CSS from 25% to 40%, imposing a greater financial burden than in the pre-FFC era.
The important mandate to make 25% of scheme funds discretionary has been ignored, and as highlighted in a recent Niti Ayog report that New Delhi continues to micro-manage implementation. The FFC recommended setting up a new institutional mechanism to help design schemes with appropriate flexibility. This too has been ignored. But the biggest challenge to the federalism agenda is the closely monitored political priorities of the central government. From Swachh Bharat Abhiyan to Direct Benefit Transfer, states are under pressure to meet performance targets set by GoI, resulting in an entrenched culture of over-centralisation rather than co-operation.
This lack of commitment to CSS reform isn't just the Centre's failing. States too have played a double game: After battling hard and winning the war for greater flexibility, states have done everything to demand greater resources through the very CSS that was their target.
The roots of this double game lie in the political economy of the CSS funding. As GoI funding for key social sectors expanded, states began to reduce investments from their revenues in these sectors. In health and education, for instance, states used their own finances to pay salaries, relying on the CSS for non-wage related expenditures. So even though states disliked the centralised approach, the CSS money mattered. This explains why despite an increase in overall transfers after the FFC, states began crying hoarse about the cuts in CSS, paying scant attention to the more pressing question of how best to use the untied funds. And in an ironic twist, many states are arguing for more CSS funds because states don't have the ability plan well and thus need clear guidelines and rules from the Centre.
Perhaps because of this low capacity, states began to view CSS as a mechanism to ring fence expenditure. I've been surprised at how many state politicians and bureaucrats have argued for the importance of the CSS in protecting social expenditure from politician's proclivity to spend on infrastructure where kickbacks are higher. The data however, doesn't bear this out: The Accountability Initiative's state budget analysis finds no change in the overall allocation for social sectors in 2015-16, the first year of implementing FFC recommendations, compared with 2014-15.
The key challenge to deepening federalism in India, as this ongoing battle over CSS demonstrates, lies in determining the optimal allocation of functions across levels of government. Addressing this challenge will require debate and consensus building. But to do this, the 2018 budget will have to ignore states' demand for higher allocations and instead commit to working in partnership with states.
Sadly, if past performance is anything to go by, the promise of co-operative federalism is likely to remain unfulfilled.
Yamini Aiyar is president and chief executive, Centre for Policy Research
The views expressed are personal