Age is not just a figure, it really counts
The problem we need to tackle on a national level is how to channelise the expertise and resources of those who have moved out of the job market.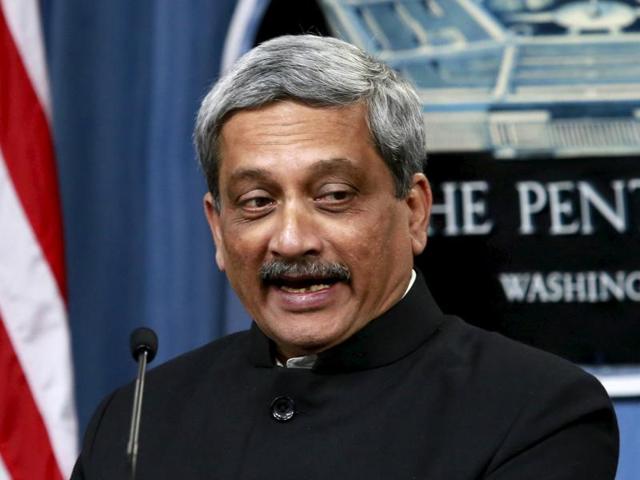 Published on Dec 13, 2015 02:36 AM IST
In the disturbing film the Ballad of Narayama by Japanese director Shohei Imamura, the plight of the elderly in a fictitious Japanese village is portrayed in stark relief. Having lived beyond their utility, they are taken by their families in the dead of winter and left to starve and die on a mountainside. The story of a particular woman who needs to find a bride for her son before reluctantly embarking on her final journey forms the plot and in case you plan to see it, I will not spoil it for you. Now this is a grim example to start with but the recent remark by the defence minister Manohar Parrikar on the age of retirement was interesting and I think unwittingly thought-provoking.
In a profession, where politicians rarely retire and have to be dragged from office kicking and screaming, he felt that the right age to bow out of active employment was 60. And indeed most companies and government jobs do see you off at 58 or 60. And this does not cause much heartburn as India has a very young population — over 500 million are under the age of 35. India cannot afford to clog up the entry level job market by extending the age of retirement, though if you are like me and getting on a bit, you do hope this might happen.
This is in stark contrast to the West where there is dwindling young population and a growing ageing cohort. So, whether they like it or not, people are made to work even up to 70 in some countries. Now this sounds attractive but to many in the West, this is an imposition and they feel resentful about not being able to enjoy their sunset years pursuing hobbies, travelling or doing whatever they have earned the right to do.
As life expectancy goes up, we also have a growing ageing population, most of them still healthy and active. In states like Kerala, which reached replacement fertility levels some time ago, the problem of dealing with ageing is posing many challenges. One is geriatric care, which is a specialisation that many did not consider a need in India before. Kerala now has specialised courses in medical and nursing schools to deal with the problems of the elderly. And it is able to fill vacancies in geriatric care abroad as well.
Many years ago, the proprietor of a newspaper where I worked once enunciated what seemed at that time to be a zany idea. He said that the problem that the West was facing was lack of care for its elderly. He then went on to say that India should encourage such people to come and settle here where they would get personal attention and medical care for a fraction of the cost abroad. Clearly, Kerala is on the right track. Today, this seems a workable idea and it was only my lack of imagination that restricted my thinking all those years ago.
But, the problem that we need to tackle on a national level is how to channelise the expertise and resources of those who have moved out of the job market. The world of consultancy has opened up vistas for many who retire from the corporate sector and government jobs. But, for many there is neither job security nor indeed emotional security.
We as a society make much of our reverence for the older person. They are supposed to be the repositories of wisdom and knowledge. In fact, at the recent Hindustan Times Leadership Summit, renowned actor Nicole Kidman spoke of the importance of older people in one's life as mentors and guides. This led me to think that perhaps we are not paying enough attention to a valuable resource which we have for the asking in our midst.
The government ought to form a data bank of those who have retired and create some sort of employment agency where they can try to find jobs which fit their qualifications. We have often seen, more so in recent times, the problems faced by juveniles. In fact, the rate of crime among them is rapidly increasing. Such people need mentors of the sort Ms Kidman spoke of. Often, a mixture of ignorance and lack of empathy leads young people to go off track. With the disintegration of the joint family system and intense peer pressure, young people are often left to their own devices. This could lead to a turn to criminality or at the very least the failure to realise their full potential.
While this may sound Panglossian, it would make a world of difference if there was some kind of neighbourhood watch in our cities and towns to address the problems that young people in the locality face. Companies or the government could pitch in to develop the skills of older peole in dealing with the young. In fact, the one thing we need to do is redefine the concept of age. Today a person of 60 has at least a good 10 years of productive life after retirement and we cannot fritter away this advantage.
I am not a great one for this clamour that older people have nothing new to contribute to society, not even when it comes to politicians. Some of the world's greatest minds were productive well into old age. Gabriel Garcia Marquez is one, Stephen Hawking is another and I could go on.
The world of the internet has also opened up new employment possibilities for the retired. People can sit back in the comfort of their homes and be e-lecturers, specialist writers on a variety of issues from food to fashion to economics and make money. I cannot think of a better way to be retired, get away from the tyranny of office hours and still be productive and economically independent.
So while we talk of re-skilling workers, we should very much keep in mind re-skilling for the retired. Parrikar, being an IIT graduate, will no doubt be able to be gainfully employed well past 60. I am not being facetious but with the right inputs 60 could be the new 40. So far, we have seen it as an either or situation when talking about the young and the old. It need not be that way. We can benefit as a nation from both. I do see a slow change, and one indication is that there are matrimonials for older people now. It is no longer seen as infra dig to remarry in your older years or even seek out companionship.
So while I started out on a dark note, let me leave you with a quote I don't agree with at all, except that it is droll. Groucho Marx once said, "Age is not a particularly interesting subject. Anyone can get old. All you have to do is live long enough." For the great comedian, who lived to a ripe old age by the way, it may not have been. But in today's India, age really is not just a figure anymore, it really counts.
chanakya@hindustantimes.com
Close Story