India is no country for older women
Updated on Aug 04, 2018 04:26 PM IST
Contrary to our fond belief, India's culture and family values do not necessarily ensure that the elderly are taken care of after they have outlived their utility, particularly women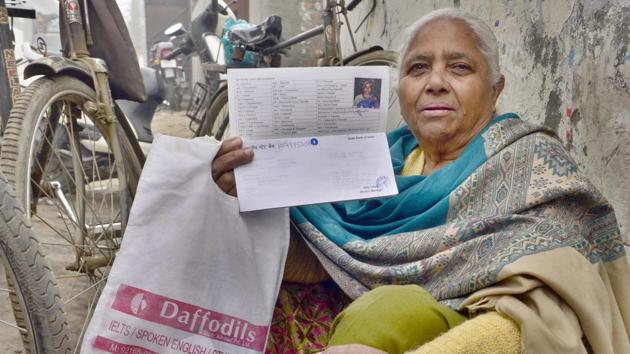 The surroundings are salubrious. Mist-wreathed mountains in the distance, coniferous forests and state of the art homes with everything an elderly person could want. This is the world of assisted living where you can have your privacy and all comforts and services, the most important being medical assistance at your doorstep. This comes, of course, at a steep price but hopefully as demand grows, the markets will rationalise the rates.
India, which takes pride in its young demographic, will have 158.7 million elderly people by 2025. This brings with it several sociological and medical problems which most states have not even begun to fathom. The courts have always weighed in on the side of the elderly in India, castigating children for not taking care of their parents. The traditional family structures, which were meant to care for the elderly, are shrinking as urbanisation grows and resources become scarce in rural areas. Within this cohort of the elderly, women face many more problems like marginalisation and isolation due to gender discrimination. They are often treated as unpaid caregivers to their grandchildren and made to do household chores in return for a roof over their heads. In many Indian households, women are not encouraged to be decision-makers even in their productive years. In old age, the widowed woman is completely at the mercy of her family and often suffers severe abuse.
The gender disparities faced by women get exacerbated in old age since the woman often has no income or assets and is completely dependent on her family. Many suffer morbidities and emotional stress but are unable to seek help for lack of resources. There are government schemes meant to help older people like the Rashtriya Swasthya Bima Yojna with its insurance programme but few older women are even aware of it. A very small percentage of older women with no income receive any form of social pension.
This depressing situation for older women is found across states. In states with an ageing population such as Kerala, elderly women are mostly left to fend for themselves, the more fortunate few gaining accommodation in the private old age homes which have mushroomed across the state. But these are expensive and do not always take care of the emotional vulnerabilities of old age, the feelings of uselessness, the feeling of being a burden. Social activities outside of the home are generally restricted to family outings or religious activities. Clearly, old age is more fraught for women. Since they tend to outlive their spouses, they have to deal with health problems, mental isolation and the need to prove that they are productive in some way to their families. This often takes the form of strenuous work like household chores or child care. This is why support schemes must also factor in the gender aspect. Widowhood brings with it more social restrictions and biases.
Contrary to our fond belief, India's culture and family values do not necessarily ensure that the elderly are taken care of after they have outlived their utility, particularly women. There are horror stories of older women, mostly widows, being conveniently lost in crowded areas by their own families. The laws governing the care of the elderly are both comprehensive and progressive. But most elderly women do not even know that such laws exist.
The biases against older women exist across the board starting from the media. I have often seen reports headlined 'Elderly woman found murdered' only to read on that the person in question was 54. While the youth demographic must get attention as the harbingers of the future, there is no reason to totally marginalise the old, especially women. Why should they not be actively sought after by adult education or vocational training agencies? Why should there not be more matrimonial sites for older women? The idea that your life is over when your spouse dies or when your children are settled is outdated and gender insensitive. I wonder if any government planner has actually taken the trouble of asking older women what they aspire to. In most case, as in that of my own mother, they will chose to be independent and engaging with their families on their own terms. If they had a support infrastructure and social security, that is. If we knew more about what older women really wanted, it might change our perceptions about them and what kind of care they need.
lalita.panicker@hindustantimes.com
Personalise your news feed. Follow trending topics