Indira and Patel: Linked by destiny and history
Updated on Oct 29, 2017 05:07 PM IST
This October 31, let's recall the legacy of the Iron Lady and the architect of modern India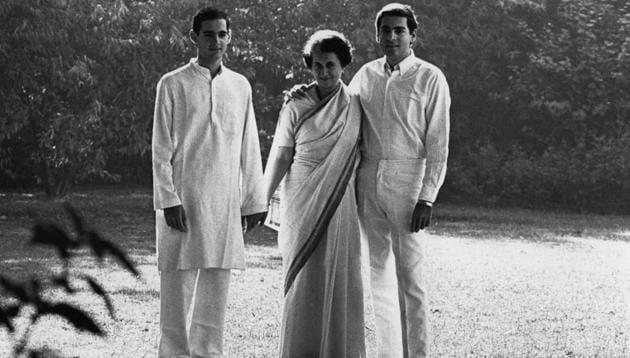 Linkages of history and dates can create complexities at times. Consider the date tomorrow, October 31, as an example. The day commemorates the birth anniversary of Sardar Vallabhbhai Patel, the architect of modern India, as well as the death anniversary of Indira Gandhi, India's Iron Lady. Those politicians or politically motivated people who make half-baked pronouncements about the nation's historical figures do it to kindle controversy and keep their selfish interests relevant. This is doing great injustice to the established norms of history.
Let us begin with Patel.
All kinds of theories are being propagated about Sardar Vallabhbhai Patel these days. If some people are busy declaring that his greatness surpassed that of Jawaharlal Nehru, others object to any such claim. Those who term a few disagreements between Nehru and Patel as 'controversies', should pay attention to these facts. Till the beginning of 1947, the roles of Nehru, Patel and many other leaders in the independence struggle weren't very different from each other. They had a common enemy and a similar style of fighting it. They were the leading lights of a movement which had been created with the blood and sweat of the common people. When they gave up lucrative careers to participate in the freedom struggle, they had no idea whether they would succeed in their lifetime. Mahatma Gandhi was their supreme leader by consensus and despite some differences of opinion, the Congress had been successful in finding common ground.
But the circumstances changed by August.
An emerging democracy needed a prime minister and a council of ministers. From those who were fighting a common foe till yesterday shoulder to shoulder, one person had to take the lead and the others had to support him as colleagues. Had it been Patel or Rajagopalachari, or someone else in the place of Nehru, only the characters would have changed and the plot of the story still remained the same. Unlike the culture of sycophancy which prevails today, those were the days of political camaraderie.
That's why, if we find some correspondence between Nehru and Patel about a few disagreements, we also find mutual respect and attempts at arriving at an agreement. In the days that followed, India agreed to follow the politics of dynastic rule and the personality cult. Isn't it admirable that despite the disagreements between these two giants, our first ever government managed not just to unite the country, but also create some great institutions? These are the institutions and traditions which are safeguarding our democracy even today. Indira Gandhi was a product of dynastic rule. As time went by, she strengthened the tradition of 'I am the only one and there's no alternative' in Indian politics. In 1975, Indira foisted the Emergency on the country, but this doesn't take away from her contributions to the strengthening of India. Through Sikkim's merger with India and the carving up of Pakistan she proved that she was second to none when it came to expanding our international territory and matters of national security. Just these two achievements are enough to make her immortal, although she has a number of other feats to her credit. If Patel had unified the country then Nehru had ended the exploitative Zamindari system. By abolishing privy purses, Indira Gandhi bid adieu to the era of princely states and kingdoms forever.
Who says Indira Gandhi was undemocratic?
She carried out a number of projects which were beneficial for the rights of the common man. Therefore, despite the Emergency and Operation Blue Star, she proved to be a popular leader. Those who've seen people from across the country shed tears after her brutal assassination on October 31, 1984, will agree with me.
If I were to call Patel the creator of Modern India and Indira Gandhi the creator of present-day India, certain people may object. But it is a fact that no other prime minister except Indira Gandhi has managed to either expand India's territory or engineer a division in our arch-rival Pakistan. And as far as the controversies are concerned, I won't take offence. The world's largest democracy has a right for healthy debates. It only becomes painful when people begin to make personal remarks. Not only does the dirt of hollow logic diminish the dignity of our ancestors, it also pollutes the minds of future generations.
To guard against this, we need not analyse Patel or Indira but look within to introspect. What can be a better day to do this than October 31?
Shashi Shekhar is editor-in-chief Hindustan
letters@hindustantimes.com
Close Story
Personalise your news feed. Follow trending topics