Involve citizens in urban planning to make neighbourhoods safer
Aug 14, 2018 01:26 PM IST
The increasing anonymity of our urban life has each us of receding into our private cocoons, with little regard for what goes on even in the gallis where we live and work. Substituting with abstract patriotism is far less demanding.
"What does women's empowerment mean to you?" My answer to this question from my husband was simple. "Just ensure safety from violence — from womb to grave — and we will do the rest ourselves." Within the space of 10 days, two horrifying stories related to the girl child have emerged: one, of mass rape in a shelter home in Bihar's Muzaffarpur; and the other of a starvation death of three sisters in Mandawali, Delhi.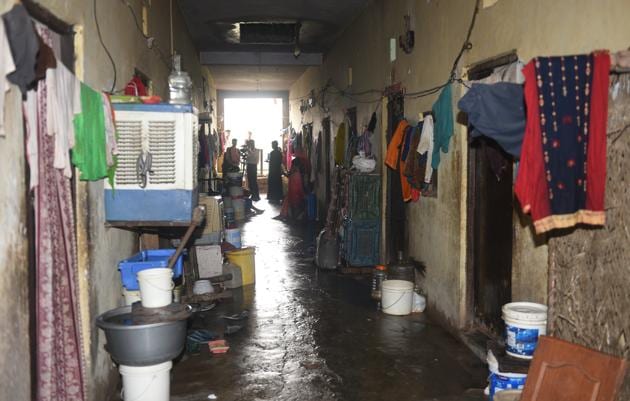 The public debates about these incidents are about the failure of various arms of government and damning indictments of government negligence and inaction.
Balika Grih is a centrally-funded, state-administered shelter home, overseen by the social welfare department, run by the NGO Seva Sankalp Evam Vikas Samiti. The deaths due to malnutrition of three young girls in Mandawali occurred under the auspices of three key state and central government food security programmes: Integrated Child Development Services (ICDS) scheme; midday meal scheme; and the public distribution system.
Beyond outrage and criticism of our public institutions and administrative lapses, these incidents require a hyperlocal examination and its relevance as a spatial and social imperative. No amount of State machinery can eliminate these horror stories, unless we recognise the spatial nature of these incidents. These atrocities take place within urban streetscapes of bustling neighbourhoods, not secluded settings.
Muzaffarpur is a town of four lakh people and Balika Grih is barely a kilometre from the police station, on a road called Choti Kalyani. Dense residences and shops such as Shukla Market, Goodwill tea store, Computer Bazaar, Pankhi Dresses, Sinha Medical, stand cheek to jowl with Balika Grih.
A similar spatial context underpins the Mandawali tragedy. The three sisters — Mansi (8), Shikha (4), Parul (2) — starved to death in a bustling lane in Talab Chowk, a few kilometres from Parliament. On the same crowded lane, there are homes, shops, schools and an anganwadi centre to feed children.
Ironically, the nature of mixed uses that we see in both neighbourhoods is not a reflection of enlightened city planning policy or practice. Rather, it is a reflection of how Indians like to live and work.
Nevertheless, this defacto dense mixed use conforms to a progressive principle on city planning that has emerged across developed countries. The purpose of such mixed use is two-fold: the convenient access to shops, services, livelihood; and deterrence to crime. Such a mix of uses is intended to promote what is called 'active streets' with more eyes throughout the day, making neighbourhoods safer.
It is exactly intended to prevent what occurred in Balika Grih and Mandawali. But spatial success needs to be reinforced by a strong social compact. Any commentary of these events requires honest self-reflection on our civic roles. The Balika Grih and Mandawali horrors took place within local communities that have eyes and ears, but seemingly did not see nor hear. How is it that our densely populated urban neighbourhoods have such little sense of community? What is our individual commitment to our fellow citizens? Apparently very meagre. We have become either too afraid or too self-absorbed. Too afraid to investigate when we see something of concern, too self-absorbed to get involved in something that does not impact our own well-being. The increasing anonymity of our urban life has each us of receding into our private cocoons, with little regard for what goes on even in the streets where we live and work. Substituting with abstract patriotism is far less demanding.
What else can explain that these atrocities went unreported by any of the locals? It required a social audit by Mohammed Tarique and his group of outsiders from TISS to connect with the girls and earn their trust, and expose their horrors.
Government too has played its deadly hand in our civic indictment, by steadily stripping us of all sense of ownership over our neighbourhoods, with no opportunities to commit responsibility to our fellow citizens. Instead of enlisting citizens in local programmes and projects, government continues to keep us out, while unable to plan, implement, oversee, or enforce on anything.
When was the last time we had any voluntary role in the prosperity and well-being of our neighbourhood? For any issue, a plethora of sarkari "committees" can be created by the system, but the same system will not provide space for local citizen committees, to own and solve their own community's problems.
The most powerless, the most invisible among us, is the girl child. She will continue to bear the brunt of an impervious State and an indifferent society. Forget about empowerment, let us commit to keeping her alive and safe first.
Swati Ramanathan is chairperson of Jana Urban Space Foundation, and co-founder of Janaagraha.
The views expressed are personal