It's Snapdeal vs Flipkart vs Amazon, but watch out for Reliance
Updated on Oct 29, 2014 08:50 AM IST
In the biggest investment ever by an investor in any Indian e-commerce firm, Japanese group SoftBank has put in $627 million (Rs 3,847 crore) in Snapdeal, becoming the largest shareholder in the online marketplace.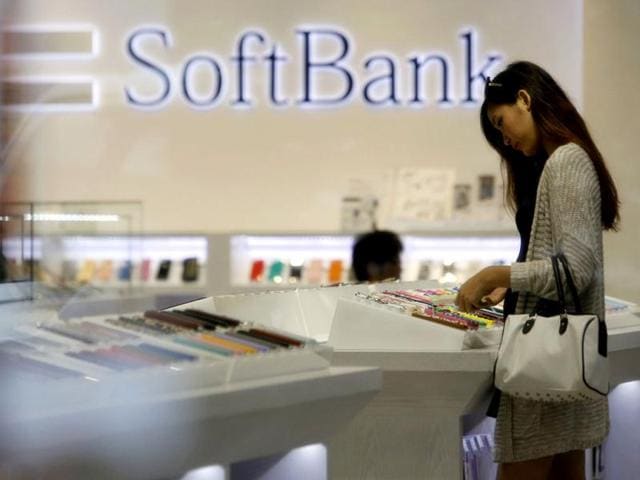 When a four-year-old toddler attracts big money, it is because there is more growth ahead.
The decision of Japanese Internet baron Masayoshi Son's Softbank to invest $627 million (about R 3,850 crore) in Indian e-commerce firm Snapdeal was expected in the market. Considering that the startup was born only in 2010, it is a big-big vote for founder CEO Kunal Bahl, but a lot has to do with the timing – and convergence of circumstances.
Softbank is sitting on 32% stakes in Alibaba, the Chinese e-commerce firm, and that is currently worth $80 billion (well over ten times its investment in Snapdeal).
India is now a market that e-commerce players will avoid at their own peril – even if it is full of pitfalls.
With more than 900 million mobile phone connections, of which only about 150 million are smartphones, India's mobile Internet market is about to explode. As the China's demographic surge matures, Alibaba is peaking. And a smart investor (which Son is), will know how to shift cash between investment options. Toddlers grow faster, right?
Consider this. Industry analyst Gartner Inc said earlier this month that India's merchandise e-commerce market will reach $6 billion in 2015, a huge 70% jump over 2014. Son told Prime Minister Narendra Modi on Monday that he expects e-commerce to reach $500 billion in the next 10 years, probably including travel services. Son, whose smart call in Alibaba involved only $20 million, does not want to miss the bus –and even more so because the other balding Internet genius with the Midas touch, Jeff Bezos, is already here with the Amazon online marketplace.
Ebay is already an investor in Snapdeal, in which Softbank's stake size is not known yet.
Snapdeal, which already has a strong mobile user base, can be expected to gain from Softbank's strong expertise in mobile telephony – and will be strengthened by board membership for Softbank vice-chairman Nikesh Arora, who joined from Google this year. Arora is a seasoned mobile telecom industry veteran.
Snadeal's 25 million users and 50,000 sellers on its platform, give it a headstart but nothing will be easy.
In India, foreign direct investment (FDI) in e-commerce is taboo as yet, and online marketplaces as technology platforms have their limitations. Technology is also not an esoteric thing for Indians. Entrenched incumbent Flipkart has an army of engineers creating cutting-edge technologies for e-commerce.
Bangalore-based Flipkart raised $ 1 billion from a clutch of investors including Singapore's sovereign wealth fund this year.
Amazon has faced regulatory problems but Softbank may gain from the fact that its portfolio investor keeps Snapdeal as a local firm that can power up to take on Flipkart.
Worldly-wise Amazon is edging closer to Big Bazaar owner Future group led by Kishore Biyani, with whom it announced a partnership recently.
But all of them will have to contend with the fourth angle of the triangle – Mukesh Ambani-led Reliance Industries Ltd (RIL) and its affiliate, Reliance Jio. With media conglomerate Network 18 under its wings and 4G services set to start next year, RIL also has a strong offline base in Reliance Retail. The combined power of all this will be visible as the market begins to explode.
Any game that has masterly minds like Masayoshi Son, Jeff Bezos and Sachin Bansal take on the mighty Mukesh Ambani should be an interesting game. As they say, watch this space.
Read: Snapdeal seals $627mn investment deal with Japan's Softbank

Personalise your news feed. Follow trending topics