The gradual degeneration of Indian politics
Our democracy has been reduced to a mere chariot for some families, corporations and the glamour brigade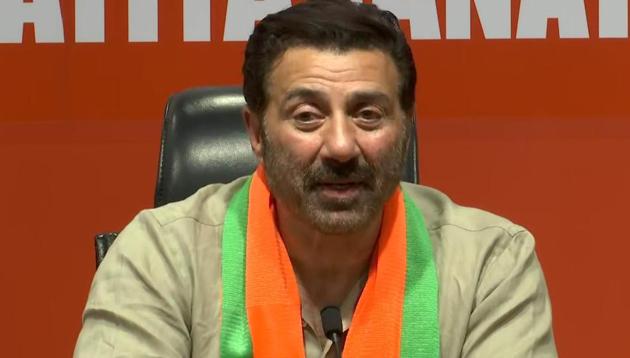 Updated on May 05, 2019 08:58 PM IST
"They gave me my bed tea very late today. So I got up late. I really don't know what has happened there." The journalists received this reply from Bengali actress Moon Moon Sen when she was asked what caused the electoral violence in her parliamentary constituency, Asansol. That day, there was another surprising scene on TV. This time it was Sunny Deol. As soon as he stepped out of the polling booth after casting his vote, journalists questioned him about his new political avatar. He first folded his hands and then ran towards his car without saying anything. In my experience of 40 years as a journalist, I have seen many good and bad events, but never before have I witnessed such scenes.
Let's first look at Moon Moon Sen. In 2014, Babul Supriyo was elected from Asansol. He is a Union minister of state and a well-known singer. Perhaps Mamata Banerjee thought that Moon Moon Sen is more popular than Babul Supriyo and so she will definitely be able to defeat him. Sunny Deol has also been given ticket from Gurdaspur solely on this basis. The Bharatiya Janata Party (BJP) high command may have thought that if Dharmendra in 2009 and Hema Malini in 2014 can win on the basis of sheer glamour from regions they are not directly identified with, then why not Sunny Deol? Moreover, he has replaced Vinod Khanna, so this would be a seamless transition.
It was perhaps on this basis that the actress of yesteryears, Urmila Matondkar, was selected as a candidate. Matondkar has no political experience but now she is a Congress Lok Sabha candidate from North Mumbai.
This practice of film stars joining politics started in south India way back in the 1960s. After about two decades, the trend caught up in the north too. I remember, in the initial phase, actors had to face a lot many problems. In 1984, Amitabh Bachchan was contesting against Hemvati Nandan Bahuguna in Allahabad. At that time, many who considered Allahabad the country's intellectual capital were quite displeased with the fact that though it was not unconstitutional to field an actor against such a famous and prominent leader, it was certainly improper. Noted poet and Amitabh's father, Harivansh Rai Bachchan, himself had to camp in Allahabad to placate these people.
It is not a coincidence that almost all the political parties have a preference for film stars and sports figures. These parties work and function through their workers. Many senior leaders of various parties have worked relentlessly and selflessly for their parties. Then, it is puzzling that they are neglecting their own party workers.
To what extent can the people who get tickets to contest elections without even being familiar with the party's principles prove to be the well-wishers of the party? Take, for example, Sapna Choudhary. At first, she was rumoured to have joined the Congress but the very next day she was seen singing the praises of the BJP.
Unfortunately, Indian politics is either driven by dynasties or fairweather entrants. Haven't we been degenerating step by step in every election because of this?
I am reminded of a scene from the film Anari. In it, Raj Kapoor finds the wallet which belongs to Motilal, who had dropped it. As Raj Kapoor approaches Motilal to return the wallet, some goons attack him. Thrashed and with his clothes torn, he somehow manages to reach the club where Motilal is and returns the wallet. Motilal looks at him with surprise and says something which has always stayed with me. "Young man, all these people you see around here must have got some wallets, which were dropped at one point or another, which they did not return."
Indian politics is also turning into a club for the elite. Those who came to the corridors of power by struggling in the name of democracy are either too ambitious and later doomed to become like those very people they had protested against. That's why our democracy has now been reduced to a mere chariot for some families, corporates and the glamour brigade. The voters may nurture the illusion of driving this chariot if they want to, but the fact is what they consider the power to elect is not in their hands at all.
Is this democracy or a mere mirage?
Shashi Shekhar is editor-in-chief, Hindustan
The views expressed are personal
Close Story