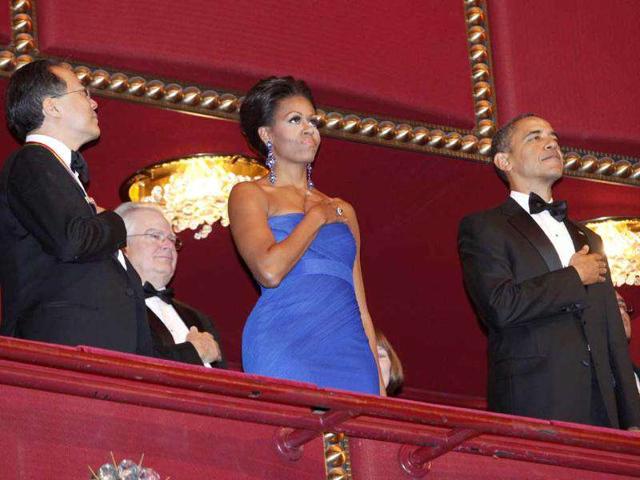 Under the influence
Instead of promoting multipolarity in world affairs, India is seeking a subordinate role under US-led unipolarity. This is evident in New Delhi's dealings with West Asia. Sitaram Yechury writes.
UPDATED ON MAR 05, 2012 11:04 PM IST
All of us will, naturally, be engaged with the unfolding results of the state assembly elections as this column appears today. These may well lead to re-alignments, impacting the future policy direction of UPA 2. However, there are other important issues that may have similar impact on the government's policy direction and which, too, need to be considered.

Having entered the campaign for his re-election later this year, US President Barack Obama — a la his predecessor President George Bush, who won riding on the back of his military occupation of Iraq — has warned of a military offensive against Iran. According to his admission in a media interview, Obama is seeking to persuade the Israeli prime minister to postpone whatever plans Israel may have to bomb Iran's nuclear facilities. Obama argues that under his leadership, the US "has Israel's back" and that he will order his military to destroy Iran's nuclear programme if economic sanctions fail. He buttressed this threat by asserting, "As president of the United States, I don't bluff."
How this threat will unfold will impact not only Obama's re-election and the US-Israeli axis, but also the entire world, including India. We, therefore, need to respond keeping in mind our 'enlightened national interest'.
There is a relentless US pressure on India to stop buying Iranian oil and abandon our age-old ties. The US State Department spokesperson said on February 21 that her government was having talks regarding its expectation that India will increasingly wean away from any dependence on Iranian oil. In response to our finance minister's statement that India will continue to buy oil from Iran, the former US undersecretary of State, Nicholas Burns, wrote that this "is not just a slap in the face of the US — it raises questions about its ability to lead".
India's statements, however, appear to be public posturing for domestic consumption. In reality, Iranian oil imports decreased from 21.8 million tonnes in 2008-09 to 18.5 in 2010-11. In the ongoing fiscal year (few weeks left to end), these imports have so far been only 13.1 million tonnes. Under US pressure, the gas pipeline deal with Iran — which would have vastly benefitted us economically and bolstered our energy requirements — stands virtually abandoned. The Exim trade is also on the decline.
The US has mounted a geopolitical struggle directed against Iran. This is currently manifesting itself in the efforts by the imperialist powers to dominate West Asia and control its oil resources. The current developments in Syria, therefore, are not some localised affair. Effecting a regime change in Syria is of vital importance to break Bashar al-Assad regime's close ties with Iran. In fact, all over West Asia, the US and the former colonial rulers, Britain and France, are currently engaged in an effort to re-draw the political map that emerged following the defeat of the Ottoman Empire in World War 1. The military intervention in Libya is now sought to be replicated in Syria. Strange as it may appear, the target of US imperialism's global war against terror — al-Qaeda — has declared support for the rebellion against Assad, given that today Syria is the only secular country in the Arab world.
America has always patronised, promoted and militarily supported the most reactionary and fundamentalist forces whenever their support was required to advance its interests of global hegemony. It's doing precisely this again, this time in West Asia.
India, virtually abandoning its traditional relations with West Asia and the liberation struggles there, voted in favour of a UN Security Council resolution on legitimising a military intervention in Syria. On an earlier occasion in October 2011, India had abstained on a resolution seeking more sanctions against Syria. On both the occasions, the resolutions were vetoed by Russia and China. This volte face is being justified on the grounds that India requires to engage with the current changed world realities as well as favour the Arab League, which consists primarily of pro-US regime.
Such concerns with 'changed world realities' have now found expression in a new document titled 'Non-Alignment 2.0: A Foreign and Strategic Policy for India in the 21st Century', which was released on February 28. The panel that spoke at its release composed of the current national security advisor and his two immediate predecessors. The document declares a three-fold purpose: "To lay out the opportunities that India enjoys in the international sphere; to identify the challenges and threats it is likely to confront; and to define the broad perspective and approach that India should adopt as it works to enhance its strategic autonomy." Its main concern is regarding China, which, it says, "is the one major power that impinges on India's geo-political space. As its economic and military capabilities expand, its power differential with India is likely to widen". Rather than improving relations with China in a manner of achieving mutual benefit, which has been the declared policy of the Indian government since former Prime Minister Rajiv Gandhi's tenure, the document tends to echo the US global strategic objective of 'containment of China'. Towards this end, the document seeks the "retention of strong US maritime deployment in the Asia-Pacific theatre".
Leave aside Indira Gandhi's anti-imperialist assertions on taking over as Non-Aligned Movement (NAM) president in the 1980s, even the conservative definition of NAM balancing between two major powers is being abandoned today. Instead of advancing and promoting multipolarity in world affairs, India is officially seeking a subordinate role under the US-led unipolarity. Is this in our 'enlightened national interest'? The NAM 2.0, therefore, is like Tony Blair's 'New Labour', which ended up being the supplicant to America's military occupation of Iraq and its global hegemonic designs.

Sitaram Yechury is CPI(M) Politburo member and Rajya Sabha MP

The views expressed by the author are personal.
Close