Vajpayee shaped India's policy on the diaspora
While there had been episodic efforts in the past to engage with this demographic, Vajpayee institutionalised the outreach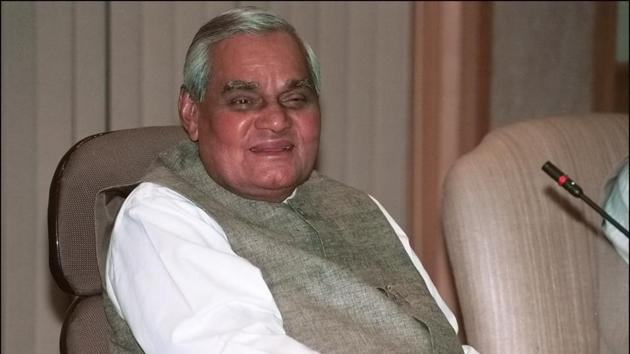 Published on Aug 17, 2018 07:19 PM IST
On a fall day in September, a multitude of Indian-Americans streamed into the Jacob Javits Center in midtown Manhattan. It was a Sunday and that enabled between 3,000 and 4,000 of them to arrive for a special event — a community reception for then Indian Prime Minister Atal Bihari Vajpayee. In a departure from tradition, this event had been organised by the community, rather than the ministry of external affairs or the embassy in Washington. It was also the first of Vajpayee's public engagements in New York as he was in the city for the annual United Nations General Assembly (and, as it transpired, his last for that gathering as Prime Minister).
As always, he welcomed the diaspora audience effusively, and, as was his habit, read his own poetry. In this case, he chose to recite from Kadam Mila Kar Chalna Hoga. That was fitting, for Vajpayee may have been instrumental in taking the millions of Indians abroad and working to turn them into force multipliers for India's diplomacy.
While there had been episodic efforts in the past to engage with this demographic, Vajpayee institutionalised the outreach. He appointed Baton Rouge, Louisiana-based lawyer Bhishma Agnihotri, as the nation's ambassador-at-large for overseas Indians. His government also established the Pravasi Bharatiya Diwas. In a sense, that may well have been a repayment of debt: After Western nations imposed sanctions upon India following the 1998 Pokhran-II nuclear tests, New Delhi turned to this bloc for a bailout, with the Resurgent India Bonds, issued by the Reserve Bank of India. That was followed by the India Millennium issue two years later, which was also oversubscribed.
More importantly, his tenure saw the community abroad being mobilised to promote India's interests in their adopted lands. Subsequent governments built on that foundation. The first UPA Government of Manmohan Singh established the Ministry of Non-Resident Indians' Affairs, which became the Ministry of Overseas Indian Affairs. Though it no longer exists as a separate ministry, even a cursory scan of Foreign Minister Sushma Swaraj's Twitter feed is evidence of how the government remains receptive to the diaspora. After then Prime Minister Singh signed a path-breaking civil nuclear deal with the American President of that time, George W Bush, it was the Indian-American community that lobbied members of Congress in the years that followed to facilitate its passage.
Prime Minister Narendra Modi has taken it to another level. Interestingly, his first community event outside India after assuming the post was at Madison Square Garden, which was originally to be the venue of the 2003 Vajpayee event, except that the New York landmark was unavailable for that particular day. And, it's hardly surprising that as the rupee comes under pressure, the government may be contemplating floating bonds yet again targeting NRIs.
There will be much deliberation over the late PM's legacy, but in terms of making Indians abroad feel at home, his initiative continues to pay dividends.
Anirudh Bhattacharyya is a Toronto-based commentator on American affairs
The views expressed are personal
Close Story