Ajit Wadekar: The shrewd tactician behind Indian cricket team's overseas success
Hindustan Times, Mumbai |
Sanjjeev K Samyal
Aug 16, 2018 12:35 AM IST
Ajit Wadekar led Indian cricket team to maiden Test series wins in West Indies and England in 1971 in his first two assignments as skipper.
A glorious chapter in Indian cricket came to an end with the passing away of Ajit Wadeker on Wednesday. Having taken to the game by chance during a bus ride to Elphinstone College with former India cricketer Baloo Gupte, Wadekar proved to be a man with the midas touch in Indian cricket.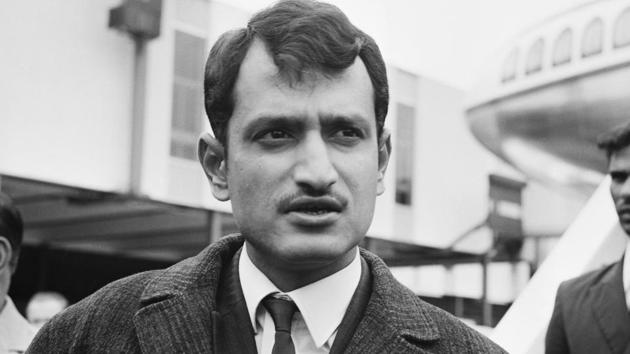 Having made his Test debut in 1966 under MAK Pataudi, Wadekar enjoyed success in every aspect of the game. He was an instant success as captain when he led India to maiden Test series wins in West Indies and England in 1971 in his first two assignments. When he turned to coaching in 1992, he had a successful four-year tenure forming a winning combination with captain Mohammed Azharuddin.
A solid, left-handed batsman, he represented India in 37 Tests, and batting at No 3 scored 2113 runs. He also scored 15,380 runs from 237 first-class matches, and led Bombay (Mumbai) to Ranji Trophy triumphs in 1968-69, 1969-70, 1971-72 and 1972-73.
READ: Former Indian cricket team captain Ajit Wadekar dies at 77
However, Wadekar will be most remembered for leading India to their first series wins in the West Indies and England. A shrewd tactician, no one has used India's spin strength like Wadekar.
He rattled the opposition batting line-ups with the S Venkataraghavan, Erappalli Prasanna, Bishan Singh Bedi and Bhagwat Chandrasekhar. From one end he would block with S Venkataraghavan, and from the other, he would go for wickets with Prasanna, Chandrasekhar and Bedi.
To make his spin attack effective, he placed specialist close-in fielders, picking the likes of Eknath Solkar, Sunil Gavaskar, himself and Venkatraghavan. At times, he would attack with five fielders in the ring around the bat. Wadekar went with three spinners on the West Indies tour and Chandrasekhar came in the English tour.
"V sad news-Ajit Wadekar passing away-only Indn Capt to win 3 series in a row-2 away 1 at home-ALW was good contemporary-we had differences o opinion but always respected glory o Crkt-fine batsman & great close in catch-served Indn Crkt w/aplomb as player/Selectr/Coach-RIP Jeetu!" tweeted Bedi.
During his tenure as manager of the Indian team, between 1992 and 1994, the side was unbeaten for 14 Tests, including a 3-0 whitewash of a strong touring England side.
Wadekar was part of India's first overseas Test series win, against New Zealand, in 1968.
"Sad moment for Indian cricket to lose one of its most successful captains. Shrewd to the core. Condolences to the entire family #TeamIndia #RIPAjitWadekar," tweeted Ravi Shastri.
"Ajit Wadekar ji my captain a true inspiration for all of us, my heart felt condolences to his family. RIP Ajit bhai,"said Madan Lal.