BCCI awaiting anti-corruption unit report on Mohammed Shami: IPL chief
Updated on Mar 21, 2018 09:53 PM IST
Mohammed Shami's hopes of playing in IPL 2018 hinges on the report by the BCCI's Anti-Corruption Unit chief, Neeraj Kumar, following serious allegations by the player's estranged wife, Hasin Jahan.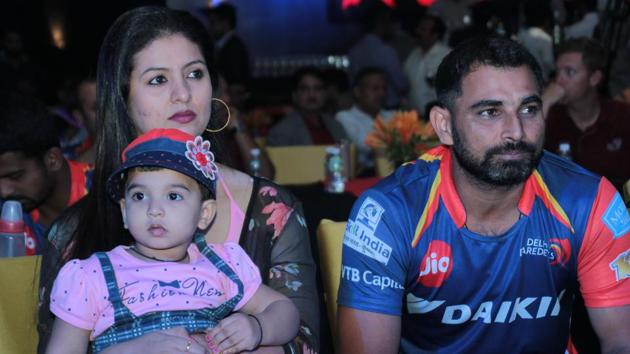 The Indian Premier League bosses are still awaiting the report from the Board of Control for Cricket in India (BCCI)'s Anti-Corruption Unit chief, Neeraj Kumar, on Mohammed Shami, IPL chairman, Rajeev Shukla said on Wednesday.
The India pace bowler's IPL participation has been thrown into doubt following allegations by his wife, Hasin Jahan, that Shami had made claims to her that he collected money from a British national, Mohammed bhai, sent through a Pakistani woman.
(Read | Mamata Banerjee to meet Mohammed Shami's wife Hasin Jahan on Friday)
Hasin Jahan has also filed a criminal complaint in a Kolkata police station listing serious charges against Shami, which includes attempt to murder.
Shami was bought by Delhi Daredevils at the January IPL player auction.
(Read | BCCI confirms Mohammed Shami stayed in Dubai hotel for two days)
The Committee of Administrators (CoA) head, Vinod Rai, asked Neeraj Kumar to investigate after the BCCI omitted the bowler from its fresh list of annual player contracts following the controversy.
"The Committee of Administrators has handed over the job to Neeraj Kumar. I've had a word with him today as well and he stated that his investigation is still on, following which he'll send a report," Shukla said.
(Read | Mohammed Shami match-fixing controversy: Pakistani girl Alishba finally breaks silence)
"I want to clarify that the BCCI is not interested in his personal affairs. We're only concerned about the bit that comes under the ambit of the anti-corruption unit," Shukla said on the sidelines of an IPL-related press meet in Mumbai.
Shukla also confirmed that the DRS technology will be used in the 2018 IPL, starting on April 7.
Personalise your news feed. Follow trending topics