BCCI didn't want DRS issue to linger, says COA member Diana Edulji
New Delhi |
Press Trust of India
Mar 10, 2017 09:01 PM IST
BCCI did the right thing by calling truce on the DRS controversy as it would have shifted focus from India's win in the Bangalore Test, says Committee of Administrators (COA) member Diana Edulji.
Committee of Administrators (COA) member Diana Edulji believes that the BCCI did the right thing by calling truce on the 'DRS Controversy' as it would have "shifted focus" from India's win in Bangalore.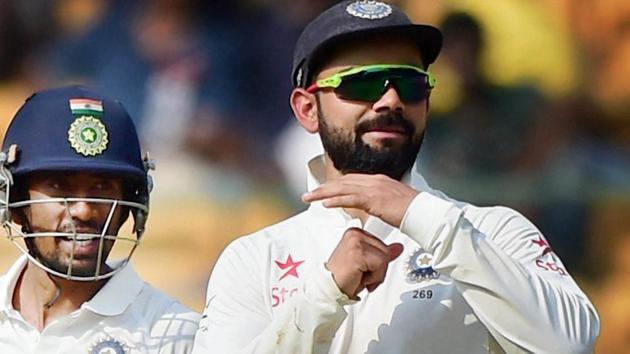 "The matter was discussed by the COA members in Bangalore. We were in Bangalore for the awards function where the matter was discussed with CEO Rahul Johri and coach Anil Kumble. Vikram (Limaye) joined us via video conference. We believe that for the best interest of the game, the series should go on without any hiccups," said Edulji.
Read more | India, Australia bury hatchet in 'Cheat-gate' controversy over DRS
Edulji said that one should not have a feeling that the BCCI did not stand by their captain Virat Kohli.
"Yes, we firmly stand by our captain Virat Kohli and that's why the statement was issued supporting our captain. We have complete faith in our captain and it's not the case that BCCI did not stand with the skipper."
Asked if BCCI could have further pressed charges against Steve Smith and Peter Handscomb, Edulji said: "We thought we have had a great Test match and no one wants the focus to be shifted from cricket. We are hopeful that before Virat and Smith go out for the toss in Ranchi, they will sit across the table and amicably sort out the differences."
Read more | Mitchell Starc's foot injury lands Australia in big trouble before Ranchi Test
According to sources in Indian cricket board, Cricket Australia (CA) Chief Executive James Sutherland requested Johri to not press charges, reminding him of the cordial bilateral relations they shared through the years.
"Sutherland had admitted that it was a mistake on part of Steve Smith but requested BCCI CEO to move on. He reminded him of how Cricket Australia has been a partner of BCCI over the years, how both countries have benefitted from the bilateral series.
Read more | Did India suffer 'brain fade' in letting Aussies off in Dressing Room Review case?
"He said how Australian cricketers have always been released for IPL duties. The likes of David Warner, Shane Watson, Steve Smith have all been top draws in the cash-rich league," a source privy to developments said.
However, claims by an Australian daily about Kohli's alleged misbehaviour after being adjudged leg-before in the second innings of the second Test, has not gone down well with the India team.
Read more | Virat Kohli's aggression his strength, says former Aussie captain Michael Clarke
It was learnt that Anil Kumble did speak to Chris Broad but it was only after the match referee had told the India chief coach that he was available for a meeting during a particular time of play.