BCCI looking for
₹

1500 crore boost in bearish market

Jan 23, 2023 04:23 PM IST
Indian cricket's highly-marketable status can prove to be a double-edged sword with premium bilateral and IPL sponsorship slots up for sale.
The marketing men in the Board of Control for Cricket in India (BCCI) have a few testing months ahead of them with sponsors wanting out and a slew of contract renewals on the table. They have been dealing with continuous disturbance in the bilateral cricket sponsorship space for the past year. In addition to that, most of the ₹1000 crore IPL sponsorship kitty will be up for renewal next year.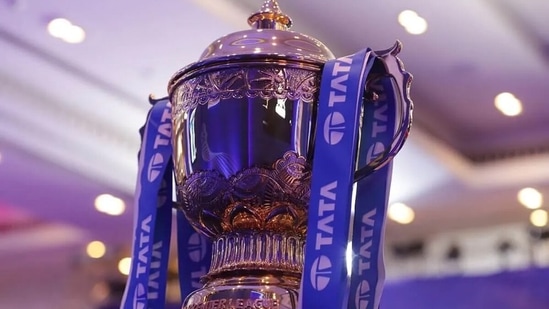 This takes nothing away from the gains made on the media rights front, where Viacom 18's entry in the high-stakes valuation game came at just the right time for the Indian board. The Reliance-backed broadcast major helped lift IPL's media rights number and pumped enough cash in to fuel the upcoming Women's IPL (WIPL). Although IPL media rights are the engine that drives BCCI growth, reputed long-term sponsorship associations speak for the brand that Indian cricket has come to be.
"Since this is the fag end of (IPL) sponsorships, some shift is happening," Arun Dhumal, IPL Chairman said. "For next year, all the sponsorship rights including title sponsorship (Tata) will be opened."
The Tatas are paying around ₹670 crores for IPL 22-23. But original sponsors Vivo are also compensating the BCCI for the rest of the contract value which, on average, is worth ₹440 crore annually. That's what the BCCI has to better in 2024.
Indian cricket's highly-marketable status can prove to be a double-edged sword. Prospective partners are many, but not everyone can fit the bill, literally and figuratively. Kit sponsors MPL have been replaced by Killer but the word in the market place is, it doesn't fit in well with the prestige at play. The Killer association is, therefore, being seen as 'a stop-gap arrangement' and the search for long-term partners is on.
The economic headwinds are troubling other BCCI partners as well. Until recently, ed tech major Byju's success story was the talk of the town. Now, cutting marketing spends has become such an immediate need that BCCI's jersey sponsors have asked the Indian board to encash their bank guarantee. The ₹1080 crore five-year jersey deal with Chinese phone makers Oppo looks to be in the distant past.
Paytm had been BCCI's title rights partners for seven years – they last paid ₹326 crore for 4 years - before dropping out of the contract and handing over rights to Mastercard. These rights too will come up for renewal once the ongoing home season ends in March. Between kit, jersey sponsorship and title rights for bilateral cricket – it is no longer the hot property it once was - the BCCI is looking at an annual revenue of at least ₹500 crores. Besides, there's the pressure of meeting the value appreciation that Indian cricket has become used to.
"The pricing last few years was premium because a lot of these sponsorships were from new-age companies who had big budgets for ad spends," said Karun Taurani, media research analyst. "The environment they now operate in, focusing on profitability, the only expenditure they can control is marketing expenditure. Cricket as a genre will still find takers, but the pricing will definitely be a concern."
Saudi Sponsors
With IPL though, given its pan-India reach and appeal across gender and age groups, there's always a new sponsorship avenue that opens up. A couple of Saudi Arabian sponsors recently entered the IPL scene.
Saudi Oil company Aramco came in as central sponsors last year, to add their name to Orange and Purple Cap segments. Aramco had welcomed joining hands with 'one of the second most popular sports globally and one that has expanded its reach by adapting the sport to new, younger audiences'.
This year after the exit of Unacademy, Saudi Tourism Authority came on board as one of the six official IPL partners. Unlike adverse commentary in some Western nations, there are no misgivings in the BCCI on inviting Saudi investment. "As far as we are concerned, sponsorship participation from cricket playing as well as non-cricket playing places shows the kind of penetration the IPL has had in the last decade," Dhumal said.
Saudi investments in global sport have been on the rise with Saudi sovereign wealth fund PIF's takeover of Newcastle United, their funding to create LIV Golf, stakes in Aston Martin being prominent ones. Their growing interest in IPL is proving to be mutually beneficial.
"Let's not forget the unicorns are facing a serious funding crunch, with global recession concerns. BCCI needs the Saudi investments. For, they can't foray into the surrogate betting and crypto space, even though these companies support several other sports leagues in India," said a person close to the developments. "Being BCCI, their portfolio is judged with a moral lens, not just legal."
BCCI's sponsorship hunt
IPL sponsors – title (Tata) + 9 central sponsors = ₹1000 crore (deals end after IPL 2023)
BCCI sponsors – title (Mastercard) + jersey (Byju's) + kit (Killer) = ₹500 crore (deals end by March-May 2023)