Dad's drive behind Punam Raut's journey from chawl to Team India
Punam Raut has earned plenty of praise for her batting in the ICC Women's World Cup, and it is her father's determination to ensure she could play that paved the way for her success with India.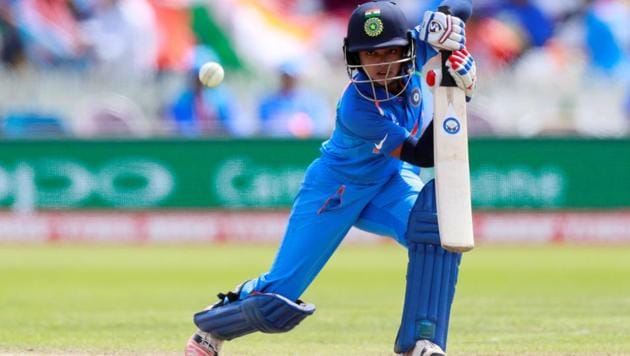 Updated on Jul 15, 2017 07:02 PM IST
On days the Indian women play a match in the Women's World Cup in England, Ganesh Shyam Raut follows a ritual. The 51-year-old car driver with a private firm in Mumbai, makes multiple visits to a temple in Borivali to pray for the team's success. His daughter Punam Raut opens the batting for India.
On Wednesday, Punam Raut (106) smashed her maiden World Cup ton against Australia and although India lost the game, the Mumbai girl earned accolades from all corners.
While recounting their days of toil, living in a chawl and finally being able to enjoy his 27-year old daughter's success, Ganesh couldn't hold back his tears.
READ | Mithali Raj's switch from dance to cricket makes her story more compelling
"We have seen tough times when we were living in a chawl in Prabhadevi. Punam wanted to pursue her dream of playing cricket for the country, but I was poor with limited resources. Had my American boss not given me Rs 10,000 way back in 1999, Punam would not have pursued cricket. From that money, I bought her a new kit, shoes and the attire. And, enrolled her at Shivseva Sports Club, a cricket academy run by coach Sanjay Gaitonde," said Ganesh, who was over the moon when Punam joined Indian Railways in 2009 after making her ODI debut for India.
"I lost my mother in 2004 and everyone at home was depressed. The next day, Punam had to appear for her first cricket trials. She was not sure if I was in a frame of mind to take her to the trials. I could see that uncertainty and gloom in her eyes. But how could I take that chance away from her for which she had been preparing since she was six years old. She appeared for the Mumbai U-14 and U-19 trials, and got selected. From there on, there was no looking back for her," shared Ganesh.
READ | Women's Cricket World Cup: India face New Zealand in must-win tie for semis spot
"She tells me Papa ab driver ki naukri chod do, aaram karo (Father, you quit your driver's job and relax at home). But I don't want to. I wanted to be a cricketer, but I was very poor and could not ever afford the sport. I am happy that my daughter is doing well for the country. The BCCI has given the necessary push to women's cricket," added Ganesh.
Punam Raut, who was played 50 ODIs and 35 T20Is, was devastated when she was not selected for the World Cup qualifiers held in Sri Lanka. However, she was included in the India team for the quadrangular series in South Africa on the back of impressive domestic performances.
In South Africa, Deepti Sharma (188) and Punam Raut (109) shared a 320-run stand for the Indian women's cricket team in their ODI encounter against Ireland to create history. Backed by such a showing, Punam was an automatic choice for the India World Cup squad. She has combined well with Smriti Mandhana and Mithali Raj to score 277 runs in six matches.
READ | Mithali Raj becomes leading scorer in Women's ODI cricket, wishes pour in
"Former India cricketer Diana Eduljee, her coach Sanjay Gaitonde and Mumbai Cricket Association's Dr PV Shetty have made sure Punam played for India and got a job. It's like a dream coming true to see my daughter achieve all this. The women's team would be able to grab more attention if they win the World Cup. I will pray for the team and Punam's success," Ganesh said.
Close Story
Personalise your news feed. Follow trending topics