Gautam Gambhir says pressure of IPL will make Kuldeep Yadav a better cricketer
Updated on Mar 29, 2017 06:51 PM IST
Gautam Gambhir, who will be leading Kuldeep Yadav in a week's time in the IPL, feels that the youngster will benefit from playing in the T20 tournament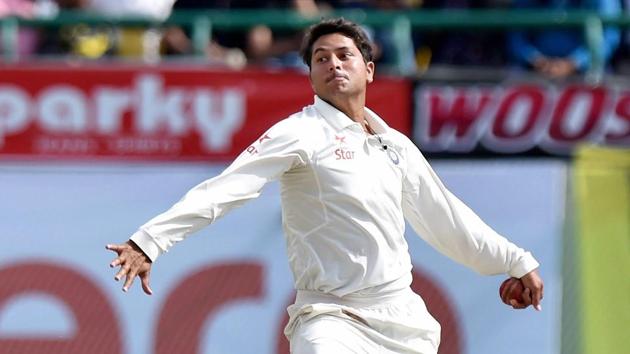 Chinaman bowler Kuldeep Yadav's fantastic Test debut has given rise to a school of thought that the youngster should be protected from the IPL where he plays for Kolkata Knight Riders but his team skipper Gautam Gambhir feels pressure of T20 will only make him better.
Gambhir, who will be leading Kuldeep once again in a week's time, feels that the UP lad will be taking confidence going into IPL.
"I am very happy for him (Kuldeep) and would love to see him playing all three formats of the game. I am sure his progress in Dharamsala Test match will give the momentum, which he will get into IPL this season," Gambhir told PTI talking about India's newest spin sensation.
Read more | MS Dhoni's personal info from Aadhar Card form leaked, wife Sakshi complains
Asked if Kuldeep needs to be kept away from IPL where a few bad matches can be confidence dampener, Gambhir said, "I don't think so as pressure makes you a better human being and cricketer as well. What is the point in having the talent and not testing it in different circumstances or across different formats."
For the veteran of 58 Tests, Kuldeep should be emulating the likes of Anil Kumble, Virender Sehwag and Sachin Tendulkar, who played longest format with distinction but held their own in shortest format.
"Anil bhai (Kumble) was a rare breed, so was Sehwag, Yuvraj, Tendulkar, Virat -- these cricketers don't need any protection. They needed a challenge."
Read more | Pakistani cricketer who brutally beat wife spared jail time in UK
However Gambhir gave ample indications that Kuldeep is very much in his scheme of things alongside overseas spinners Shakib Al Hasan and Sunil Narine during this season where he would probably give Kuldeep more matches.
"I hope he can finish the tournament with a Purple Cap (highest wickettaker in IPL). Need I say more," Gambhir's statement said it all.
Kuldeep till date has played 27 T20 matches in his career which includes both IPL matches for KKR as well as Syed Mushtaq Ali national T20 matches for Uttar Pradesh. He has 37 wickets from those games and an economy rate of 7.10 per over which is expected to get better as he plays more matches.
Personalise your news feed. Follow trending topics