'Going to be an uphill task': Dinesh Karthik makes grim prediction on India's chances in race for WTC final
Jan 02, 2023 11:09 AM IST
India may be able to play to their strengths against Australia but Dinesh Karthik pointed out that their batters have been vulnerable to off-spin themselves in recent matches.
India made a good start to their final run to securing a spot in the World Test Championship final, beating Bangladesh 2-0 away from home. However, all four of their remaining Tests in this cycle will be at home against Australia, who are the other team who are frontrunners to make it to the WTC final. India have to win at least three matches and preferably avoid any defeats to make it to the WTC final.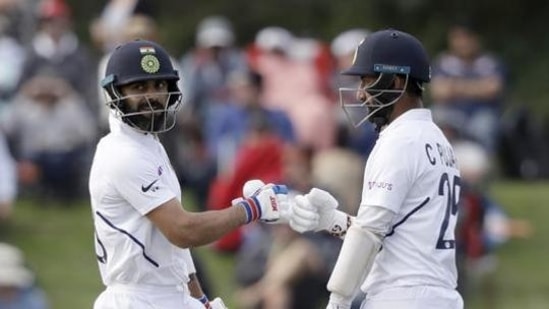 Australia have not beaten India in a Test series in the latter's home for nearly two decades. Moreover, Australia have not been able to beat India in any Test series since 2015 at their own home or away. However, veteran India wicketkeeper Dinesh Karthik has still said that India face an uphill task to qualify for the WTC final considering they need to win at least three Tests and their batters have shown a vulnerability to off spin, which is what Australia's best spinner Nathan Lyon bowls.
ALSO READ | Watch: Shocked Ishan Kishan's one-word reaction after fan says 'Rishabh Pant ka accident ho gaya' during Ranji match
"I think it is going to be a hard one. I really think it is going to be an uphill task for India. To win three out of four Tests is never easy. That would mean playing to our strengths and assuming that Australia's weakness against spin will come through. But we have also not played off spin very well so it is a catch 22 situation for India," said Karthik on Cricbuzz.
Karthik said that India have the advantage in the bowling department as they have a number of good spinners to choose from while Australia only have Lyon.
"They have to find a way to tackle off spin. Good thing is that Australia have just one spinner that they bank on. Whoever is the second spinner, whether it be Ashton Agar or Adam Zampa can be targetted.
"For the moment, we should bank on the fact that we have three quality spinners who on turning tracks will be a handful to deal with. On a turning track, I would bank on Axar Patel lot more because of his height and natural variations he has got. But the Indian batters have to step up," said Karthik.