'I played 5 Tests and then I was off. Everyone said I had issues…': Prithvi Shaw opens up on tough times
Jan 28, 2023 07:57 AM IST
Prithvi Shaw, who recently scored a record 379 in a Ranji Trophy match, said he had a hard time when he was away from the Indian team but the likes of Rahul Dravid and Paras Mhambrey helped him out.
Prithvi Shaw's career has not panned out the way it started. He was not even 19 when he made his Test debut and that he was meant for the big stage was proven in his very first appearance at the international stage when he became the second youngest Test centurion for India. He smashed a rollicking hundred on debut against the West Indies in October, 2018. He backed that up with a 70 in the next Test. But since then, injuries and a not so favourable first Test in Australia in December, 2020 pegged his career back. So much so that he is currently nowhere near in the Test scheme of things.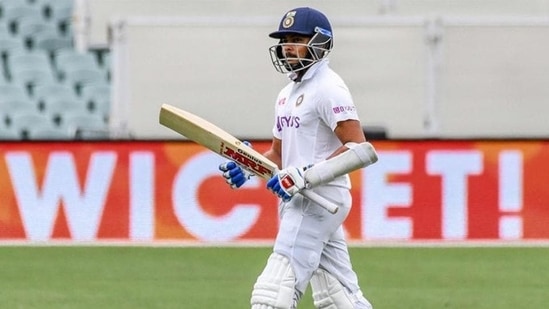 There were no issues with his T20 form though. He continued to blast new-ball bowlers in the IPL and the domestic cricket but never got a good run in the T20I side. His long absence from the T20I side came to an end when Shaw was named in India's squad for the three-match T20I series against New Zealand.
Ahead of the first T20I in Ranchi, Shaw recalled his memories of making the Test debut and the difficulties he faced after that.
INDIA VS NEW ZEALAND LIVE SCORE 1st T20I
"My first call-up to the team was a proud moment for me. Getting the Test cap was a different feel. I always wanted to play Test matches for India. The first call-up was really special. There were ups and downs. But you learn something everyday. I just worked hard on it. I tried to be patient and cool as possible, focusing on getting the process and routines right. These are the small things that make you close to perfect. People say if the process is good, you can score in the next, even if you fail in a couple of matches," Shaw said in an interview to BCCI.tv.
Shaw was cleaned up by Mitchell Starc and Pat Cummins in the pink ball Test in Adelaide which is the only match India lost in the historic 2020-21 Test series.
"I played five Test matches and then I was off for a while. Everyone was talking that I have some technical issues and I also felt that. I went back (to the basics). At first, I didn't bat for long (in the nets). I used to bat for 40-45 mins and that's it. I used get out of the nets. But after that (being dropped) I started batting in the nets for a couple of hours with my coach in Mumbai, worked on my technique," he said.
The Mumbai right-hander, who recently scored a record 379 in a Ranji Trophy match, said he had a hard time when he was away from the Indian team but the likes of Rahul Dravid and Paras Mhambrey helped him out.
"It has been a tough journey in these 18 months. There were people who supported me throughout my career, who stood beside me in this phase and kept supporting me even when I was not playing for India. Rahul sir (Dravid) and Paras sir (bowling coach Paras Mhambrey) have been there for me since I was 16. It feels nice to know that they are doing pretty well now," added Shaw.
Shaw had last represented India in an international match in a T20I against Sri Lanka on July 25, 2021. Since then, he has piled on the runs in domestic cricket.
Earlier in January, he scored 379 runs in a Ranji Trophy match against Assam, which is the second-highest individual score in the history of the tournament and the highest by a Mumbai batter.
With 332 runs at a strike rate of 181.42 with a highest score of 134 against Assam, he finished second in the list of top run-getters at the Syed Mushtaq Ali Trophy last year.
Shaw, however, could not make it to the Indian XI in the series opener in Ranchi as India chose to go with Shubman Gill and Ishan Kishan but the attacking batter is not disheartened at all.
"I won't go much ahead. I'm a person who likes to stay in the present. I will always look to give more than 100% whenever I get my opportunity," he said.
Topics