India vs Australia, 2nd Test, Day 5 in Perth highlights: India blown away, lose by 146 runs; series level at 1-1
It was always going to be a tough proposition for the Indian batting order against the Australian bowling. Vihari and Pant started sedately, before Starc dismissed Vihari which started yet another collapse and in the end, Australia walked away with a comfortable win by 146 runs. Nathan Lyon was adjudged man of the match for his 8 wickets in the match.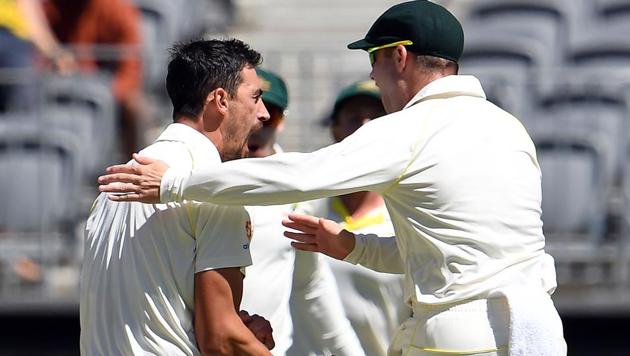 Updated on Dec 18, 2018 09:54 AM IST
9:24 hrs IST
Nathan Lyon, man of the match
It is amazing to play a role in helping the team victory. My role changed a fair bit to a more attacking role in Adelaide to a defending role here. Definitely those two wickets are special. Virat is the number one player in the world. Pant is a wonderful striker of the ball, he's a special talent and it's always a great challenge to bowl to him
9:19 hrs IST
Paine speaks
It's a big relief, because the first Test win has taken a while. We have been getting better over the last few months and I think this is a reward. It was a great contest, because the ball was flying through here. The roller had a real effect in the morning because it had settled the pitch down but we knew we could open up the game later with our bowlers. We had our fingers crossed and chose to bat. Khawaja has been batting really well for a long time. He is in a really good space. It's great to have Lyon in our team. Every team would want to have him in their team. It's a huge honour to captain the Australian side. Now to do it at the MCG for the Boxing Day Test is a special feeling.
9:14 hrs IST
Kohli speaks
As a team I think we played well in patches and that's something that we can hold on and take forward in the next game. Australia played better cricket than us and they deserved to win. Maybe we would have liked 30-40 less to chase. Australia got stuck into it for a long period and put up the score on the board. It was really pleasing to see the way our bowlers bowled relentlessly and dominated with the ball in the second innings. When we looked at the pitch, we didn't think about the Jadeja option. We thought four quicks would be enough.
9:01 hrs IST
7th defeat for India in overseas conditions
This is the most for any Indian side in overseas conditions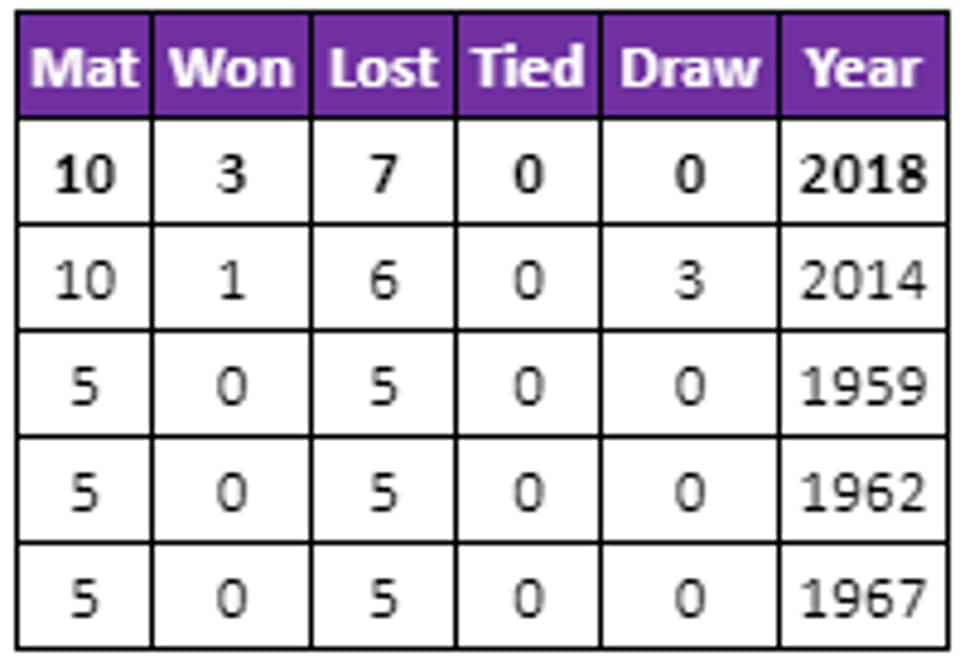 8:58 hrs IST
That will be that
Another short ball aimed at the body, Bumrah looks to back away and do something with it, he can just miscue it and Pat Cummins judges it perfectly and takes the catch
8:56 hrs IST
Ishant takes the walk back
This tail has been a huge problem for India, they just cannot bat and Australia have blasted them away, all over again. Ishant backs away and feathers it to Paine
8:49 hrs IST
Umesh dismissed
That was intense, nasty, and very fast from Mitchell Starc. Coming from around the wicket, angling the ball, aiming for the head of Umesh and after copping a few blows, Umesh fends one away only to offer an easy catch to Starc on his follow through
8:42 hrs IST
Pant has thrown it away
Well, he had already got a boundary in the over. He still dances down the track and wants to clobber Nathan Lyon down the ground, miscues it and Peter Handscomb snaffles a absolute blinder at short mid-wicket. India on the brink at Perth
8:37 hrs IST
Hostile stuff from Starc
Pant was forced to take a single in the second ball and this exposed Umesh to 4 deliveries from Starc. A barrage of bouncers followed and Yadav did not look entirely convincing
8:28 hrs IST
Funky field placements
There is deep fine third leg, a conventional third man, a backward point, there is also a gully and Starc is bowling is short and wide. Pant is surviving as of now, he keeps the strike
8:17 hrs IST
How will Pant react?
The tail has begun for India and the target looks all the more distant. Paine has spread the field but Pant will still look to take them on
8:13 hrs IST
Wow, Vihari dismissed
Unlucky for the young man. He tried to glance the ball away, inside edge of the bat taken, on to the thigh pad and it lobs to short square leg. India have been jolted early, this is a huge wicket
8:10 hrs IST
Starc is relentless
The fast bowler copped a lot of criticism for his body language and performance in the Adelaide Test. He certainly has come screaming back this match
Mitchell Starc's average bowling speed in the first innings of the Tests is 142.36kph; in the fourth it's 142.45kph. Whilst the slight increase is negligible, it shows how Starc's stamina is surprisingly good for such a quick bowler. #AUSvIND

— The Cricket Prof. (@CricProf) December 18, 2018
08:03 hrs IST
Vihari, Pant comfortable
Vihari and Pant have looked very comfortable so far. Not much has beaten the bat and the runs have trickled in singles.
07:52 hrs IST
First over done
India unscathed after the first over. No real alarms for either Pant or Vihari. Need to keep going though. Starc from the other end.
19:48 hrs IST
Out come the teams
Both teams are out on the ground and the first ball will be bowled imminently. Nathan Lyon to start for Australia.
07:39 hrs IST
Action set to begin
Action on Day 5 is all set to begin, India need 175 more runs and have five wickets remaining.
07:30 hrs IST
Pandya, Agarwal added to Test team
Hardik Pandya and Mayank Agarwal have both been added to the Test squad. Prithvi Shaw has been ruled out for the rest of the series.
https://www.hindustantimes.com/cricket/india-vs-australia-prithvi-shaw-ruled-out-of-test-series-mayank-agarwal-called-up/story-TSlrIKcv4qpxG5MRdz4D9K.html
07:21 hrs IST
Vihari getting ready for Day 5
.@Hanumavihari going through the drills before start of play on Day 5 #TeamIndia #AUSvIND pic.twitter.com/ij4BjL1Buz

— BCCI (@BCCI) December 18, 2018
07:06 hrs IST
Chance to make a name
There is a big chance for both Hanuma Vihari and Rishabh Pant to make name for themselves. It will be tough and nasty but that is what Test cricket is all about.
06:48 hrs IST
The all important pitch
This is how the pitch on this all important Day 5 looks like.
Day five #AUSvIND pic.twitter.com/xsYTwJQZdw

— cricket.com.au (@cricketcomau) December 18, 2018
06:37 hrs IST
Hello and welcome
Hello and welcome to the live coverage of the fifth and final day's play from the second Test in Perth. India are in a tough position but can they pull a rabbit out of the hat?
Close Story