IPL auction: Rising Pune Supergiants show intent with record Ben Stokes buy
England all-rounder Ben Stokes is expected to hugely boost Rising Pune Supergiants after they finished seventh in the table on their IPL debut in 2016.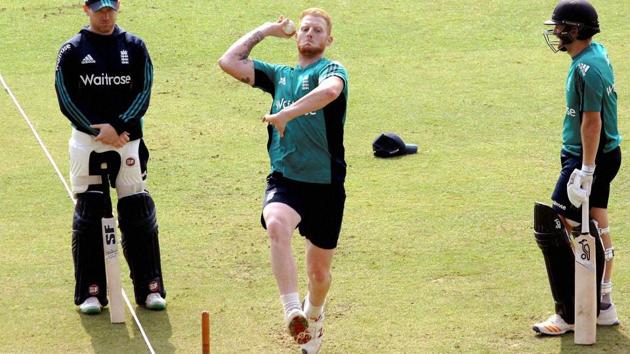 Updated on Feb 21, 2017 07:37 AM IST
Rising Pune Supergiants made a massive statement about their ambitions in the IPL on Monday after splashing a record Rs 14.5 crore for England all-rounder Ben Stokes. (IPL auction, live updates)
The IPL auction in Bengaluru was about teams plugging holes, having already retained a big chunk of their squad, but it was clear who the biggest name in the mix was ahead of the auctions.
Ben Stokes, an impact all-rounder, who has made giant strides in the last two seasons, sparked a bidding frenzy before Rising Pune Sunrisers bought him, pouring out all but Rs 3 crore of their total available purse.
Read more | IPL auction: Ben Stokes goes for record Rs14.5 cr to Rising Pune Supergiants
New zeal
It showed RPS are ready to go all out, the snaring of Stokes coming a day after announcing that Mahendra Singh Dhoni will no longer be the skipper and that Australia captain Steve Smith will take charge. The franchise owners made it clear that performance was the criteria.
The drastic steps come after Rising Pune Supergiants came in a poor seventh in IPL 2016, barely managing to avoid finishing last in the eight-team competition last year.
May not be available for the full league
Rising Pune Supergiants paid the massive sum despite knowing that Ben Stokes, who has come into IPL for the first time, will not be available for the entire season and is likely to return home in the first week of May to play in internationals in the build-up to the ICC Champions Trophy to be staged in England in June.
Although Andrew Flintoff and Kevin Pietersen have grabbed headlines in the IPL, England players have been reluctant to play in the marquee Twenty20 franchise league. However, the arrival of Eoin Morgan, under whom England's approach to limited-overs cricket has undergone a sea change, has also played a part.
Following Buttler
Jos Buttler having a satisfying season with Mumbai Indians has also had a big role to play in Stokes getting interested in playing in the IPL. "I just want to get picked up. That is the main thing about it. I asked Jos (Buttler) how it was and he said it is 'gun', which is what we say for awesome. Since he came back from the IPL – you can tell from the way he has played, he has gone to another level in terms of hitting, his consistency and where he can hit the ball," Stokes was quoted as saying in the English media.
Close Story