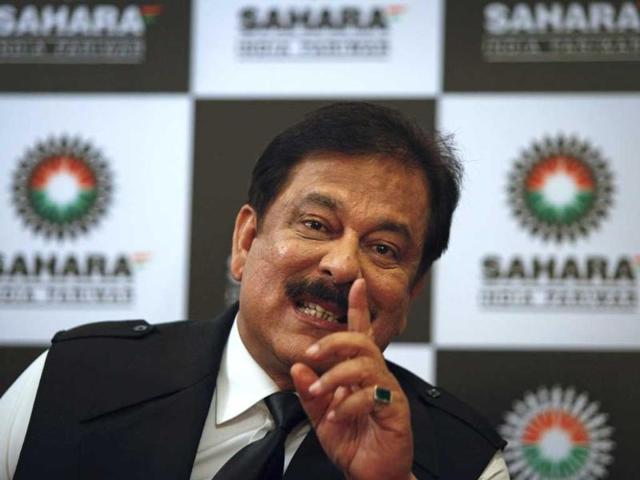 Sahara Group signs off as Team India sponsor
These already troubled times for Indian cricket have just got worse, with the Sahara Group announcing on Saturday that it is ending its decade-long sponsorship of the India team and withdrawing sponsorship of the Pune Warriors India. N Ananthanarayanan reports.Indian cricket loses its Sahara | We'll contact Sahara to clarify intentions: BCCI
UPDATED ON FEB 05, 2012 01:49 AM IST
These already troubled times for Indian cricket have just got worse, with the Sahara Group announcing on Saturday that it is ending its decade-long sponsorship of the India team and withdrawing sponsorship of the Indian Premier League (IPL) franchise Pune Warriors India.


The timing couldn't be worse. Millions of cricket fans are losing faith as the team lurches from one defeat to another overseas.
Now, the IPL's business-as-usual mask, one that it maintained even as the national team floundered abroad, has been ripped away, with Sahara walking out barely an hour before the players' auction ahead of IPL 5.
This leaves a fresh set of players, foreign and Indian, uncertain about their future.
It remains to be seen whether Sahara's decision is merely an emotional one, as they have claimed while blaming the IPL authorities and the Board of Control for Cricket in India (BCCI) for not helping them build a stronger team, or whether there will be even further embarrassment for the mighty Board.
The Sahara Group, meanwhile, has already bought a stake in the cash-strapped Force India Formula 1 team, suggesting a rebranding exercise as well.
Financially, this is the latest in a series of blows to Cricket India, which has suffered in the recent downturn, with Airtel pulling out as title sponsors of last year's Champions League Twenty20 tournament and the Board fighting a legal battle to encash a giant, Rs 10-billion bank guarantee after terminating its TV rights contract with Nimbus Communications.
Indian cricket loses its Sahara | We'll contact Sahara to clarify intentions: BCCI | Kochi, Pune players left in the lurch | After the withdrawal, shock and awe
Close