A lot in a name: 'Ranikhet disease' leaves MLA fuming
Ranikhet MLA Karan Mahara has written to the World Health Organisation, demanding that the name of the disease be changed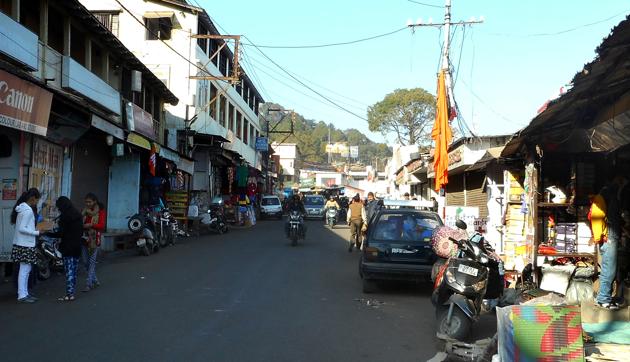 Updated on Apr 08, 2017 08:39 PM IST
Hindustan Times |
, Dehradun / Pithoragarh
Nihi Sharma & BD Kasniyal
"What's in a name? That which we call a rose by any other name would smell as sweet." These lines in Shakespeare's play 'Romeo and Juliet' are often used to imply that the names of things do not affect what they really are.
But for Congress MLA Karan Mahara, the name matters. He braces for a fight over naming of a poultry disease after his constituency Ranikhet.
"I personally feel humiliated that the name of a disease is Ranikhet. Being born and brought up in this beautiful environment, I cannot accept that a disease is named after my assembly constituency," Mahara told Hindustan Times on Saturday. "Britishers tried to humiliate Indians by naming viruses and diseases after our hometowns."
Ranikhet, a picturesque hill station in Uttarakhand's Almora district, has immense tourist potential.
Mahara has written to the World Health Organisation (WHO), demanding that the name of the disease be changed. "I will also get into a legal battle, if necessary, for this cause," he added.
Ranikhet disease, also known as New Castle disease, dates back to 1938 when the strain of avian paramyxovirus was first reported in Newcastle followed by Ranikhet, say experts.
The disease is fatal for birds, chicken and other fowls. It is characterised by respiratory problems, twitching of neck, and paralysis of legs and wings.
"The strain of the virus was found in Newcastle and then Ranikhet. So in Asian countries it is known as Raikhet disease, and in western countries, it is known as Newcastle disease," said Dr Devki Pilkhwal, a veterinary officer with the Uttarakhand animal husbandry department.
Disagreeing with the notion that the name involves humiliation, she said, "If Ranikhet disease seems offensive, so can be Newcastle disease. It's all a matter of perception."
Citing examples of eponymous diseases named after scientists, GK Singh, director of the College of Veterinary and Animal Sciences, a division of GB Pantnagar University, said Parkinson's disease was named after surgeon and geologist James Parkinson. "Similarly, German psychiatrist Aloysius 'Alois' Alzheimer published the first case of dementia and that's how Alzheimer's disease is known now," Singh said.
"The question is why this issue wasn't raised all these years, even after Uttarakhand's formation?" Singh asked.
Mahara also has a problem with Chaubatia paste --made out of copper carbonate, lead oxide and oil seed -- used in apple trees to avoid fungus growth. Chaubatia is a settlement in Almora district.
Close Story