Uttrakhand ropes in RSS affiliate to check forced migration
Updated on Jan 18, 2018 10:35 PM IST
Uttaranchal Utthan Parishad would replicate the programmes the state government has initiated to check forced migration from hills.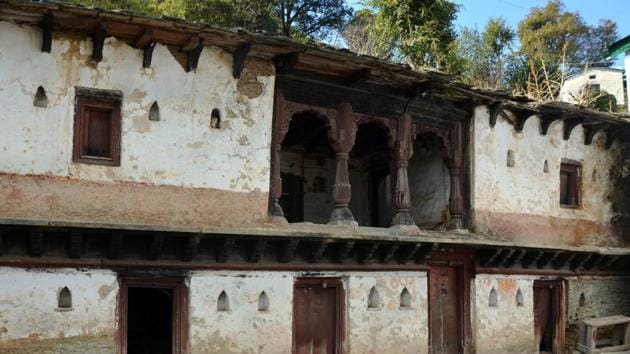 The Trivendra Singh Rawat-led BJP government has decided to rope in the Uttaranchal Utthan Parishad to replicate the programmes it initiated to check forced migration from the hills.
The Parishad is an affiliate of the ruling party's ideological mentor, the Rashtriya Swayamsevak Sangh.
"The social organisation has been running a number of programmes to check forced migration from the hills…Those and other officially run programmes will be replicated to ensure reverse migration," tourism minister Satpal Maharaj said. "An elaborate plan will soon be chalked out."
The Parishad came up with those suggestions at a seminar held in Dehradun on Wednesday. "Officials present at the seminar shared a number of success stories relating to their initiatives in areas such as water conservation and in generating self employment that paved way for reverse migration." The officials represented a number of departments like agriculture, horticulture, tourism, watershed and Khadi Udyog.
Officials were asked to present reports about those success stories at the next seminar to be organised at HNB Garhwal (Central) University on January 28. "All those programmes will be followed up and replicated elsewhere in the state," Maharaj said. The Parishad will share with officials its initiatives that helped to check forced migration.
Referring to the watershed development department, he said a water conservative project at Hatal village in Chakrata had led to reverse migration. "Water scarcity in that village forced some 17 families to migrate. They all have returned now as water is available for irrigation of fields," Maharaj said.
The minister attributed the turnaround to the ponds that were dug in Hatal and its surrounding areas for rainwater harvesting. "Locals have earned Rs 6 crore by selling tomatoes and cauliflowers that they grow in plenty."
Steps would be initiated to promote agriculture tourism to check migration. "We plan to organise fairs like ginger fair, pomegranate fair, apple fair to attract tourists. The fairs will be organised by horticulturists and farmers in areas where they get bumper crops."
Besides, the tourism department would boost income of the people in rural areas by promoting programmes such as eco-tourism and home stay facilities. "It will help attract foreign tourists to rural areas in the state." Similarly, programmes like 'Mera Gaon, Mera Teerth' which the Parishad has been organising to pave the way for reverse migration would be replicated elsewhere.
Parishad general secretary Ramprasad Penuli said a large number of the people from Pahari diaspora who left their villages long ago for various reasons have started participating in Gramotsava. "They not only participate in these religious fairs but also contribute towards development of their ancestral villages."
He said the government agreed to promote such programmes because migration "is a major problem" facing the state. "Some 32 lakh people have migrated from Uttarakhand ever since its formation in 2000," Penuli said, adding, as a result, some 3,000 villages turned into ghost villages.
Parishad chief Prem Badakoti said Maharaj assured that the government would replicate all success stories relating to the programmes initiated by the "grassroots level" organisation to check forced migration.
Personalise your news feed. Follow trending topics