Matri Sadan moves court against Haridwar district magistrate
Matri Sadan ashram on Wednesday filed a case against Haridwar district magistrate Deepak Rawat for police allegedly manhandling one of its seer Brahamchari Atmabodhanand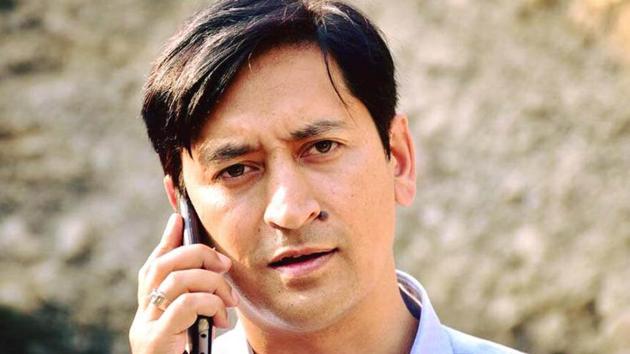 Published on Jan 03, 2018 08:04 PM IST
Hindustan Times |
HT Correspondent
Matri Sadan ashram on Wednesday filed a case against Haridwar district magistrate Deepak Rawat for police allegedly manhandling one of its seer Brahamchari Atmabodhanand.
A case was registered against Rawat and his gunner under various sections of the Indian Penal Code. The civil judge, senior division court will start hearing in the case on January.
Atmabodhanand was arrested on December 25 when he objected to Rawat's felicitation at a function organised by Mahamana Sewa Sansthan on Pt Madan Mohan Malviya birth anniversary.
In the case, the seer alleged that he was beaten up by the event's organising committee members, gunner on behest of the district magistrate and was sentenced to judicial custody by sub-divisional magistrate Manish Kumar as a revenge tactic by administration.
The ashram is at loggerhead with the district magistrate over mining in the Ganga. The ashram alleged that the district administration was backing illegal mining activities in the river.
Matri Sadan spiritual leader and founder Swami Shivanand said non-violence and tapasya mode has been their main weapon of agitation and protest to raise social issues, particularly related with the sacred Ganga and ecology.
Notably, Brahamchari Atmabodhanand was on a five-week sit-in agitation before he was shifted forcefully by the district administration to a hospital on health grounds. He had also accused some of the medical staff of trying to give him poison.
After this, his spiritual guru Swami Shivanand took to fast agitation, who is now into his second week of tapsya mode of agitation.
The local administration earlier this week served him a notice of giving up agitation and imposed Section 144 at Matri Sadan ashram.
Opposing this move, Matri Sadan ashramites had moved to the court. The court on Wednesday stayed imposition of Section 144 inside the ashram premises.
Meanwhile, Identified State Hood Agitators Committee has opposed Matri Sadan ashramites' demand of a blanket ban on quarrying, saying due to prohibition hundreds of people involved in quarrying business has gone unemployed.
Committee president JP Pandey said they also opposed illegal quarrying but legal quarrying was a must and natural phenomenon which lessens flood threat on Ganga riverbed habitats.
He also blamed Matri Sadan for opposing hydro power projects in the state, saying they provide employment and revenue as well as cater to power needs of the country.
Close Story
Personalise your news feed. Follow trending topics