No scientific backing behind Centre notifying eco-sensitive zone in Uttarakhand: Activist
Updated on Jan 30, 2018 09:09 PM IST
Social activist Avdhash Kaushal has threatened to launch a movement for revival of the hydel-power projects stalled in the area streatching from Gaumukh to Uttarkashi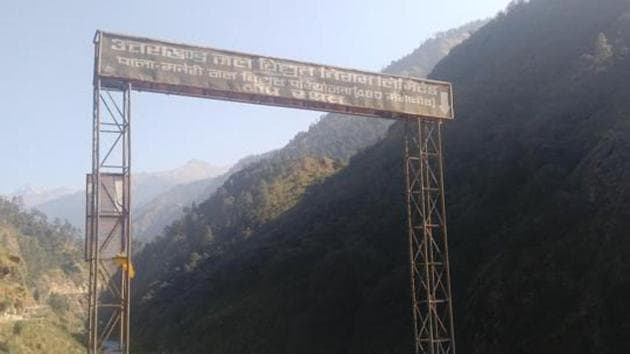 Press Trust of India |
Press Trust of India
Social activist Avdhash Kaushal Tuesday threatened to launch a movement against a Centre's notification declaring an area from Gaumukh to Uttarkashi as eco-sensitive, claiming it had led to stalling of power projects and forced Uttarakhand to procure electricity from outside.
The amount being spent to buy electricity could be used to upgrade nearly 12,500 government primary schools and minimise migration from the state, he said.
Kaushal said that he would not let the tax payers' money go to waste in the stalled hydel-power projects and launch a movement for the withdrawal of the notification.
Threatening that his organisation -- RLEK -- would "fight in the streets and courts" for revival of the stalled projects, the activist alleged that the notification had no scientific backing.
To buttress his argument, he referred to a resolution passed by the Uttarakhand Assembly on March 29, 2011.
The resolution had opposed the Centre's notification on the ground that no opinion was sought from environmental scientists before it was issued, the activist said.
"It lacks scientific backing and is based on wrong theories. It shall have an adverse effect on the development of the area. People of the area are upset with this and they have shown displeasure against the notification by holding agitations from time to time," he said.
The Centre had issued the notification declaring a 135-km area from Gaumukh to Uttarkashi as eco-sensitive in December 2012, over a year after the resolution passed by the state Assembly.
He alleged that the erstwhile votaries of the resolution were now silent over the issue due to political reasons. "My NGO will build a movement around it," Kaushal said.
"The leaders of the Congress who were there when the resolution was passed by the Assembly are now ministers in the BJP government. Ramesh Pokhriyal 'Nishank' was then the chief minister, but none are taking up this cause," he said.
"Uttarakhand is spending Rs 1,000 cr a year on buying electricity which can be used to upgrade 12,500 government primary schools in the state which lack infrastructure and in minimising migration from the hill villages due to absence of basic facilities," the social activist said.
Due to scarcity of electricity, offices and homes are forced to use generators, which is one of the major factors making Dehradun the fifth most polluted district in the country, he claimed.
"However, RLEK will not let the tax payers money go waste in the stalled hydel projects. We are going to fight against the eco-sensitive zone notification on streets as well as in the court and start a big movement against the government," the activist said.
"The most worrisome fact here is that on the other side of the eco-sensitive zone, China is fast developing roads and hydel-power projects to develop their area. This can be a potential hazard for the nation's security," Kaushal said.
Close Story
Personalise your news feed. Follow trending topics