No sniffer dogs to track down Himalayan Viagra
Updated on Dec 22, 2017 08:32 PM IST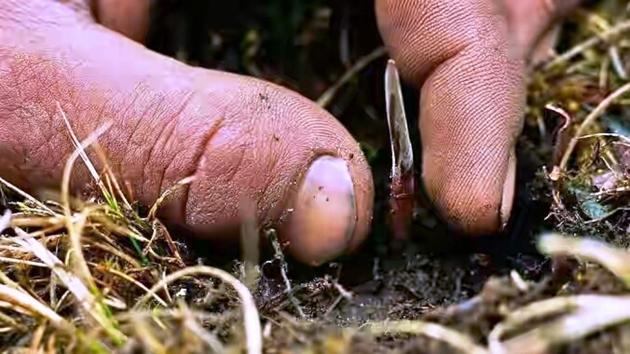 DEHRADUN: Sikkim's gain is Uttarkhand's loss. The Centre will soon dispatch a pair of sniffer dogs — specially trained to track down Himalayan Viagra, or Yarsagumba — to Gangtok. Government officials from Uttarakhand, apparently, failed in putting forward its request to the Centre.
On December 15, a batch of 13 trained canines completed nine-month training at Gwalior's National Training Centre for Dogs, a premiere institute of the central government functioning under the Border Security Force. While two canines are headed to Corbett, the pair trained to sniff out Yarsagumba (Cordyceps sinensis) will go to the Northeast state.
"It's the failure of forest divisional officers who didn't demand sniffer dogs for tracking smuggling of Yarsagumba," chief wildlife warden Digvijay Singh Khati told Hindustan Times, accepting the lapse in official procedure.
Yarsagumba, according to experts, is much in demand in the international market particularly in China for aphrodisiac use. It primarily grows in the higher reaches of Tibet, Nepal, Northeast India and Uttarakhand's Pithoragarh and Chamoli districts. Yarsagumba is collected from May to July in the two districts.
Dharchula legislator and former chairman of the Uttarakhand Forest Develo pment Corporation (UKFDC) Harish Dhami said about 5 quintal of the parasitic fungus is extracted each season. The UFDC is responsible for marketing of Yarsagumba. As many as 300 villages and 20,000 villagers from the two districts are involved in the hunt of 'Keeda Jadi' (the local name of Yarsagumba).
For the last four years, the UKFDC has stopped the trade as villagers were not getting decent price for their stock. It had fixed the rate at Rs 50,000 for a kilo of the fungus. As a result, Yarsagumba finds its way to Nepal as villagers reportedly get as much as Rs 10 lakh per kg.
In July, about a kilo of Yarsagumba was seized from Chamoli district. Several cases of smuggling were reported earlier too. "Unless the government provides the villagers the market price of Yarsagumba, they won't sell it to the corporation. This will only boost smuggling across the border," Dhami says.
The Uttarakhand Biodiversity Board had proposed to follow the Bhutan model wherein bonafide residents are given rights of extraction to check smuggling of Yarsagumba. The government provides refinery for cleaning and packaging, and then registers the stock. It is auctioned and the government keeps a percentage (nearly 5% of the sale) as royalty.
Personalise your news feed. Follow trending topics