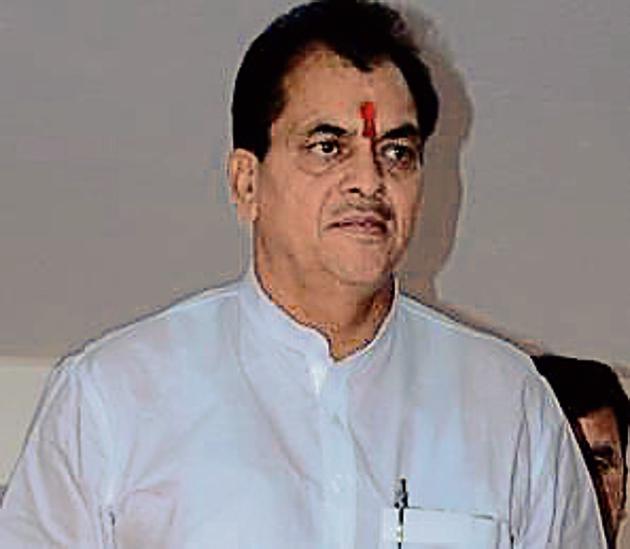 Son bags new job, Uttarakhand assembly speaker faces debate
The appointment of Uttarakhand assembly speaker Premchand Aggrawal's son to the post of assistant engineer at Jal Sansthan through a state government undertaking has kicked up a controversy with the Congress dubbing the employment as "unethical and illegal."
PUBLISHED ON APR 07, 2018 09:25 PM IST
The appointment of Uttarakhand assembly speaker Premchand Aggrawal's son to the post of assistant engineer at Jal Sansthan through a state government undertaking has kicked up a controversy with the Congress dubbing the employment as "unethical and illegal."
Piyush Aggrawal, a B Tech, was appointed as an assistant engineer through Uttarakhand Purva Sainik Kalyan Nigam Ltd (UPNAL), a welfare organisation meant for the ex-army men, their children and war widows.
As per rules, the facility of recruitments of candidates through UPNAL is reserved for candidates from the families of soldiers.
"However, appointment to posts in different departments could be made through UPNAL in case suitable candidates from the army background are not available," managing director of the state government undertaking (UPNAL) brigadier PPS Pahwa (retired) said.
"The department (Jal Sansthan) concerned appointed the candidate (Piyush) in keeping with the spirit of that law because candidates from the army background were not available for that post," he said.
Pahwa said an order issued by the previous Congress government, however, "makes it mandatory" that the candidates to be recruited to posts in different state-run departments through UPNAL would be from the army background.
Quick to cash on the issue, the Congress criticised speaker Aggrawal, a BJP legislator, for the illegal appointment.
"The way he got his son appointed to the post of an assistant engineer through UPNAL was both unethical and illegal," said Congress leader Surendra Kumar.
The speaker, however, refused to comment on the allegations levelled against him by the Congress.
"I am not aware of the nitty-gritty of the law. All I know is that my son had applied for a post of assistant engineer at Jal Sansthan and he was given a job through UPNAL," he said clarifying in the same vein that it was not a permanent job.
"The job my son got at Jal Sansthan is not a regular job but a temporary arrangement," Aggrawal said.
Close