Uttarakhand in talks with private companies for Rispana revival
Published on Feb 08, 2018 08:17 PM IST
Chief minister Trivendra Singh Rawat's pet project Rispana river rejuvenation is looking to tie up with multinational companies for fund for solid waste management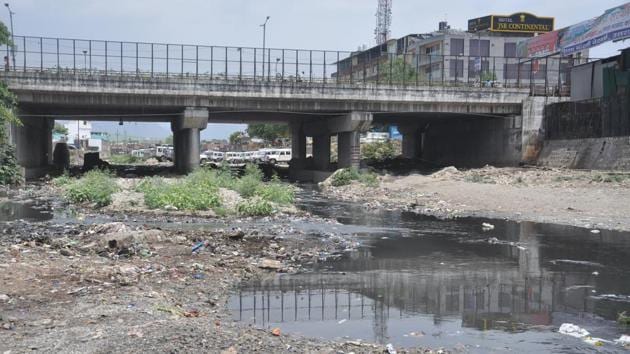 Chief minister Trivendra Singh Rawat's pet project Rispana river rejuvenation is looking to tie up with multinational companies for fund for solid waste management.
Talks are on with one of the topmost soft drink companies for the waste management, an official said. If a deal is inked, the company will have to invest crores of rupees for cleansing river water and maintenance.
In January, Rawat launched a "kill waste" machine for rejuvenation of the river that flows through Dehradun. The device is a fuel free solid waste disposer. It's a low cost and eco-friendly machine.
The Uttarakhand Science Education Research Centre is working on 3D modelling of the river.
"Pet bottles are a major source of river pollution. To facilitate cleaning of the waste, especially bottles, we are in talks with a big soft drink firm," said SP Subuddhi, member secretary of Uttarakhand Environment Protection & Pollution Control Board.
The erstwhile government through its river front development initiated a move to protect Rispana and Bindal. For this, in a few places retaining walls were set up. But, that too couldn't stop the flow of solid waste in the rivers.
Along with agencies involved in the river rejuvenation project, the chief minister has assured support of Eco Task Force (ETF) to retain greenery along the river stretch.
Making a Difference by Being the Difference (MAD) – an NGO-- did a survey of the river in 2015. Its report, which was presented to the then state government, found large scale encroachment, garbage dumping through direct and indirect ways and others.
The report also mentioned that drains were directly opening in the river, causing high-level of pollution.
The pollution board is keenly following the project and focusing on reducing toxins by blocking drains in association with civic body.