Uttarakhand seeks Centre help to get 33 hydel power projects going in Ganga basin
Nov 29, 2017 09:11 PM IST
Chief Minister Trivendra Singh Rawat has also sought Centre's nod to 10 small hydro-power projects of up to 25 megawatts each proposed in the Bhagirathi Eco Sensitive Zone
Chief minister Trivendra Singh Rawat Wednesday asked three key Union ministries to issue a joint affidavit to be submitted before the Supreme Court for clearance of 33 power projects proposed in the Ganga river basin in Uttarakhand.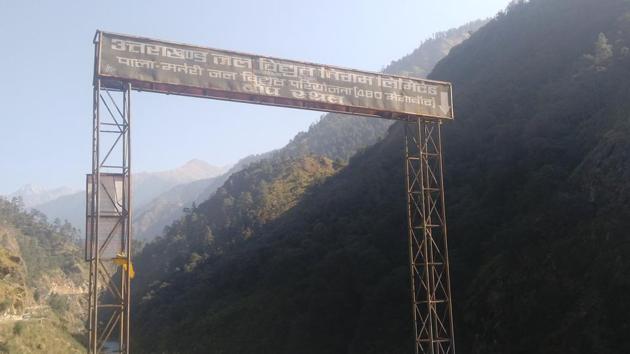 "Met Union minister of state for power Shri R K Singh in Delhi on Wednesday and held extensive discussions on 33 hydro power projects in Uttarakhand," Rawat said in tweet. "In this regard, he assured that the ministries of energy, water resources, and forests together will give positive results in the state's interest.
Rawat also sought Centre's nod to 10 small hydro power projects of upto 25 megawatts each proposed in the Bhagirathi Eco Sensitive Zone (BESZ).
"Government had earlier given permission to the power projects in Western Ghats and also in Himachal Pradesh where eco sensitive zones were declared," Rawat told Singh.
The CM claimed that approval for the 10 small power projects, with a total capacity of 82.5 megawatts, and proposed on the Bhagirathi River has been lingering ever since BESZ was notified in 2012. As per the notification, 100 km stretch of river Bhagirathi from Gomukh to Uttarkashi covering an area of 4179.59 square kilometers was declared an eco sensitive zone, thereby putting brakes on several activities, including new construction and power projects.
They include Lohari Nagpala Hydro-power Project (600 MW) on which Rs 1,700 crore had already been spent and Pala Maneri (480 MW) and Bhairon Ghati (381 MW) projects on which state exchequer had spent more than Rs 200 crore.
Further, the 2013 flash floods in Kedarnath valley brought some 'bad publicity' for hydro power projects as a section of environmentalists blamed them for the disaster. Later, Supreme Court asked state not to go ahead with another 24 power projects.
CM asked the Union MoS for a joint affidavit from ministry of power, ministry of water resource, and ministry of environment and forest that should be submitted before the apex court so that hurdles coming in the way of projects could be cleared.
Dehradun-based social activist Avdhash Kaushal who has been advocating for hydro-power projects in state asked what else could be the source of electricity for a mountain state like Uttarakhand. "Uttarakhand is not a power surplus state. I think state is doing right by raising the voice for hydro power projects," Kaushal said.