Uttarakhand to have hill patrolling unit for disaster management and medical activities
After City Patrolling Unit (CPU) in the urban centres of Uttarakhand, including Dehradun, Haldwani, Haridwar, Rudrapur and Ramnagar, Uttarakhand police has decided to create a Hill Patrolling Unit (HPU) for the hill areas of the state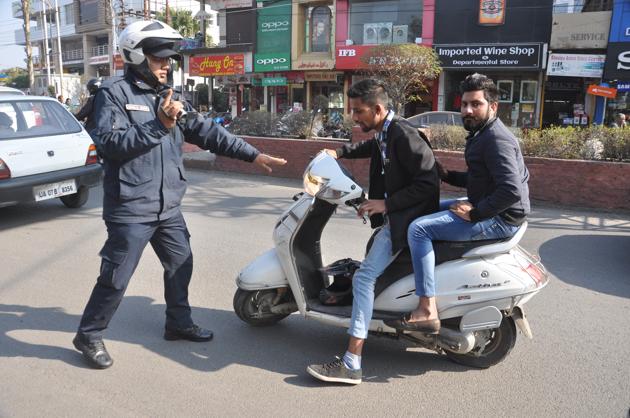 Updated on Feb 10, 2018 10:19 PM IST
Hindustan Times | By Abhinav Madhwal
, Dehradun
After City Patrolling Unit (CPU) in the urban centres of Uttarakhand, including Dehradun, Haldwani, Haridwar, Rudrapur and Ramnagar, Uttarakhand police has decided to create a Hill Patrolling Unit (HPU) for the hill areas of the state.
CPU, engaged with traffic management, has evolved as a trusted force over time. Men in blue uniform used Enfield motorcycles for patrolling that have now been replaced with other bikes. They have been credited with bringing about some improvement in enforcing traffic rules by imposing wearing of helmets.
Additional director general of police (law and order) Ashok Kumar said the mandate of the HPU will be different from CPU. While the CPU is focused on traffic management, HPU's prime focus will be disaster management considering the fragile nature of hills with occasional landslides. The force will also help in medical emergencies in hill areas that are reeling under the lack of hospitals and medical staff.
Kumar pointed out that the number of traffic personnel in hill areas is being increased so that the HPU is not involved in this activity. "The resources for the management of HPU will have to be generated by the police department at the local level," said Kumar.
He further said that seven to eight teams of HPU would be deployed in the three districts of Chamoli, Pauri and Almora during the oncoming yatra season beginning from April.
Close Story