Uttarakhand to introduce 28,000 cows to chart a dairy success
Jul 13, 2018 09:18 PM IST
The Uttarakhand government has launched an ambitious scheme to introduce 28,000 high milk yielding varieties of cows across its 13 districts in a move that is aimed at giving the much-needed boost to the ailing dairy sector
The Uttarakhand government has launched an ambitious scheme to introduce 28,000 high milk yielding varieties of cows across its 13 districts in a move that is aimed at giving the much-needed boost to the ailing dairy sector.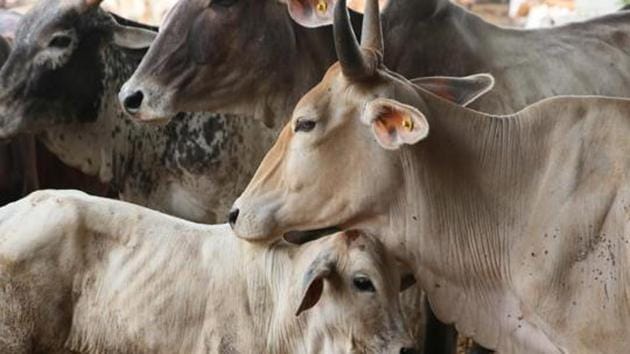 Of the total, 20,000 cows would be a cross-breed of Red Sindhis and Jerseys, while the remaining would be Holstein Friesian (HF). The first being smaller in size and lighter in weight, are being provided to farmers in the hill districts while the heavier HFs are being introduced in the plain districts of Udham Singh Nagar, Haridwar, Deehradun and Nainital, a senior official said.
R Minakshi Sundaram, secretary cooperatives, dairy and animal husbandry department also said that Indian army has promised to provide the state some high milk yielding varieties of cattle. "The 28,000 cows we are going to introduce will give a tremendous boost to the dwindling dairy sector in the mountain state."
"One lot of the HF cows, brought in from Lucknow, has already been provided to farmers in Udham Singh Nagar and Nainital," he said. A set of five cows was provided to farmers, each bovine costing them ₹6000. The farmers are also being offered loans to help them procure cows.
The rest of the HF cows will be brought in from Bareilly, Ambala and Pathankot and supplied to the farmers in the other two plain districts. "A HF cow, on an average produces 15 litres of milk per day," Sundaram said.
"Supposing, out of the total 28,000, some 25,000 are lactating at a given time, the per day milk yield in the state would go up by at least 2.5 lakh litres," Sundaram said adding, as of now, the total milk yield in the state stood at 2 lakh litres per day.
It will be a win-win situation for farmers, the state milk cooperative federation (Aanchal) and consumers, the official said. Aanchal, for instance, would be in a position to convert the extra produce into value-added products such as paneer, cheese, ghee and butter, he added.
So many high milk yielding cows also mean that their progenies too would be highly productive. "It means, breed improvement, which takes several years, will be carried out instantly," Sundaram said.