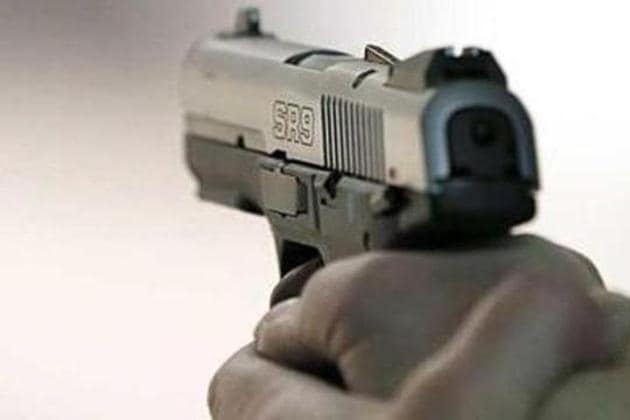 Was deserted by the govt, says wife of murdered Uttarakhand doc awarded Rs 1.99cr by court
Dr Sunil Kumar, a paediatrician, was shot dead on April 20, 2016, while discharging his duties in the Community Health Centre of Jaspur in Uttarakhand's US Nagar district.
PUBLISHED ON SEP 14, 2018 12:30 AM IST
It was a long legal battle that ended for 56-year-old Sarita Singh on Wednesday when the Uttarakhand high court ordered the government to pay Rs 1.99 crore to her in compensation for the murder of her doctor husband in 2016.
Her husband, Dr Sunil Kumar, a paediatrician, was shot dead on April 20, 2016 while discharging his duties in the Community Health Centre (CHC) Jaspur in US Nagar district. After fighting for over a year, Sarita, a homemaker, feels justice has been finally delivered. She is now residing at Kanpur, Uttar Pradesh, with her father and two sons.
"I was deserted by state government after my husband's demise. My children were studying and I needed money. No doctor from Uttarakhand came forward to help me. It was with the support of my husband's batch mates from Bihar that I could fight the legal battle and finally win it," she said.
Kumar was shot by Manik Rathi and his brother-in-law Shubhan Tyagi to avenge the death of Rathi's three-month-old daughter who was under his treatment.
Following the death of Kumar, Sarita made a representation before chief secretary seeking extraordinary pension under Rule 10 of the Uttar Pradesh Civil Services (Extraordinary Pension) (First Amendment) Rules, 1981. The chief medical officer was also communicated about the demand.
The chief secretary then forwarded proposal to state government on May 26, 2016, seeking compensation of R 50 lakh, a job on compassionate grounds for the couple's elder son and government accommodation for the family.
The proposal was endorsed but Sarita received only Rs 1 lakh compensation. Her elder son who completed BTech was given ad hoc appointment in the State Polytechnic in capital in Dehradun as lecturer in computer science department. But she wasn't provided the compensation or benefit of arrears.
"At the time of the incident, he was drawing a salary of over Rs 1.5 lakh. If would have lived, he would have been the CMO of district with double salary and benefits. But the government wasn't ready to give me anything," she said.
The matter was brought before the high court that ordered the state government to pay Rs 1.99 crore to her along with interest of 7.5% per annum from the date of filing of the petition. Besides, the court also asked to reward extraordinary pension within 10 weeks along with arrears at the rate of 8.5% per annum.
Cabinet minister Madan Kaushik said: "We will ensure that the directive of the high court is followed. We will also seek details from health department about this lacuna. Why the compensation approved was not provided?"
Timeline of the case
April 20, 2016: Dr Sunil Kumar was shot dead by two persons while discharging duties at CHC Jaspur
April 21, 2016: Representation made to chief secretary for extraordinary pension
May 26, 2016: Chief secretary proposed government to provide compensation of R 50 lakh, appointment of elder son and government accommodation
February 22, 2017: Uttar Pradesh government in its letter approved financial benefit in Regional Medical & Health Services for Level-3 post holders. Dr Sunil Kumar was listed number 122 which meant higher salary and benefits
June 2017: PIL was filed before the high court in Nainital
September 22, 2017: Medical superintendent Jaspur was directed to make payment of salary of R 10 lakh
September 10, 2017: Pension and gratuity released as per government's counter affidavit
Who was Dr Sunil Kumar
1965: Born
1990: Did MBBS from AN Medical College Hospital, Gaya, Magadh University
1991: Joined as Junior Resident in Orthopaedics Department at the college
1991: Joined as Junior Resident, Surgery, at Hindu Rao Hospital, Delhi
1992: Appointed Medical Officer on ad hoc basis by UP government
1992: Posted at Combined Health Centre, Parmanandpur, Nainital
1994: Joined as medical officer in CHC Patrampur
2000: Under Uttar Pradesh Re-Organisation Act Kumar was allocated Uttarakhand state.
2000: Transferred to CHC Jaspur, US Nagar as paediatrician
Close