Corruption case: ACB registers FIRs against Kejriwal's late brother-in-law
May 09, 2017 06:50 PM IST
While the complainant accused chief minister Kejriwal of helping Bansal get bills of around Rs 10 crore cleared, the FIR does not mention Kejriwal as an accused
The Delhi anti corruption branch has registered three FIRs against chief minister Arvind Kejriwal's late brother-in-law Surender Bansal and senior PWD officers. Bansal has been accused of getting bills cleared from the PWD, in the name of different companies by using fake and forged documents.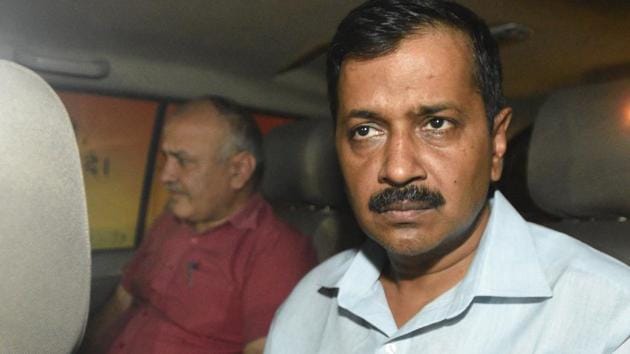 Bansal reportedly died of a brain stroke in Delhi on Monday.
Rahul Sharma, who filed the complaint, said, "We will file a complaint about Bansal's mysterious death on Monday. He (Bansal) died hours before Kejriwal's former cabinet minister Kapil Mishra named him in a press conference and before the FIRs were registered."
The FIR does not mention Kejriwal although the complainant had accused the Delhi CM of helping Bansal get bills of around Rs 10 crore cleared. .
ACB chief Mukesh Meena confirmed the registration of the 3 FIRs. "Names of fake companies were used to clear the bills when there was no work done. We have registered the case against Bansal and senior PWD officials. Separate cases have been filed because the bills were cleared by different companies for different works."
The complaint was filed in January by Roads Anti-Corruption Organisation (RACO) -- an NGO that claims to monitor public works.
On Sunday, Kejriwal was accused by Mishra of taking Rs 2 crore from another cabinet minister. Mishra also filed a complaint against the Delhi CM on Monday to the ACB, accusing him of corruption in the 2012 water tanker scam.